Customer Happiness Report, August 2016
Each time we complete a WordPress support task, our customers have the opportunity to rate us and leave a comment. A Happiness Score is calculated from the ratings and we take it very seriously (thanks to the good people at HelpScout for this metric). View all of our past Happiness Reports here.

Average First Response Time: 1 hr 22 min
Response Time: 1 hr 15 min
Resolution Time: 8 hr 41 min
Handle Time: 5 min 11 sec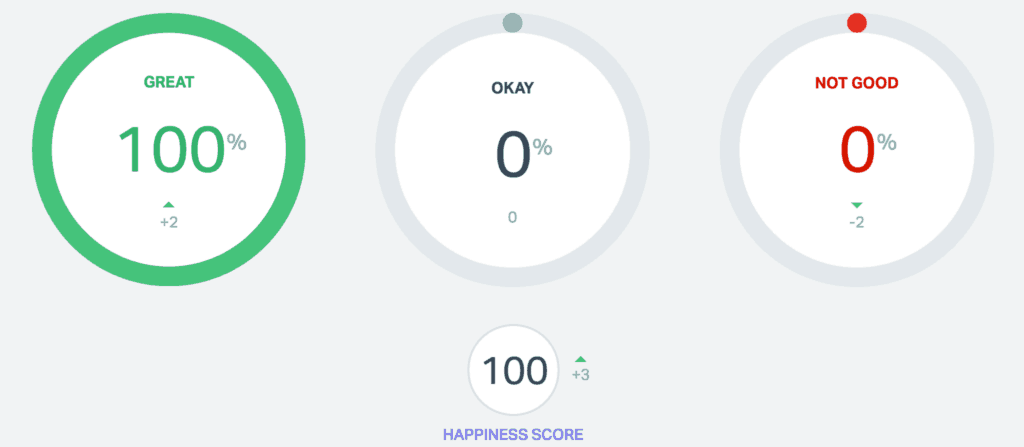 A few comments from our customers in August:
You freaking rock, Daniel 🙂
Super prompt reply and work completed quickly – which is very appreciated!
You are supreme!
Thanks for rocking your magic so I can rock mine! 🙂
This is the best service we could ask for.
Every time I interact with Daniel and Lucas, I'm reminded of the BRILLIANT decision I made to enlist their Happiness Engineering Services 🙂 Thanks guys!
Thanks for making that so awesome, Daniel! Love the way you fixed our menu!