Customer Happiness Report, September 2016
Each time we complete a WordPress support task, our customers have the opportunity to rate us and leave a comment. A Happiness Score is calculated from the ratings and we take it very seriously (thanks to the good people at HelpScout for this metric). View all of our past Happiness Reports here.

Average First Response Time: 1 hr 31 min
Response Time: 1 hr 45 min
Resolution Time: 7 hr 9 min
Handle Time: 5 min 19 sec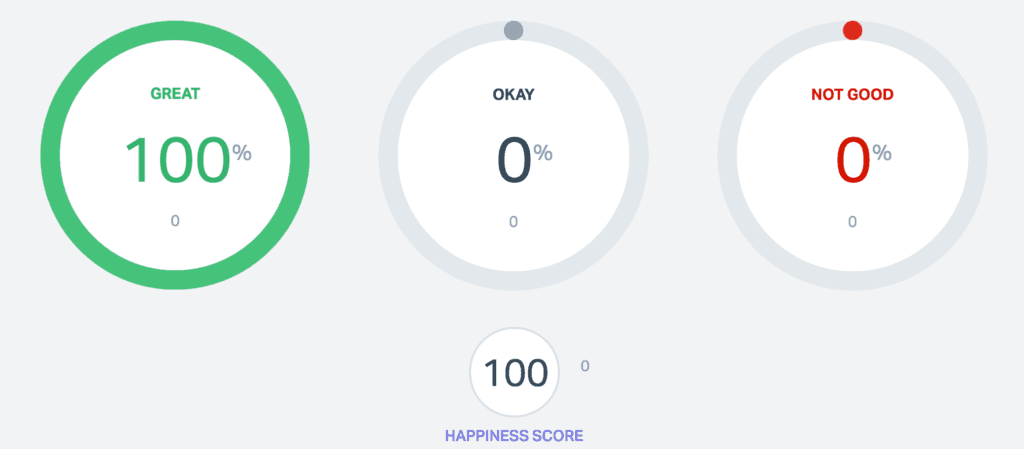 A few comments from our customers in September:
He walked me through the process so that I was able to solve my problem. Love this!
Prompt response with clear solution details again show what a terrific service this is.
Lucas, you are a stellar human being a joy to work with! Thanks for everything!
I love your promptness.
Super Work!! Thank you a bunch!
As usual, great service.
You are Obi-Wan Kenobi…
Thank you for the extra attention to detail! Great work!
Super helpful and very fast!
Thanks for straight up engineering happiness!!! 🙂
Thanks for being so awesome, Daniel!
YAY GoWP!!
I very much appreciate your time and knowledge.