Last Updated on
If you own a web agency that offers web development or digital marketing, then you know you have plenty of competition. It's no secret that when a prospect talks to you about your services, they're also talking to two or three of your competitors at the same time. And that means you need to find a way to stand out from these competitors and become the clear choice for your prospect.
But here's the thing…
You know how hard it is to close potential clients, especially when they typically won't give you more than 30-60 minutes of their time. And chances are, what you're saying during your 30-60 minutes probably sounds an awful lot like what your competitors are saying. At least up until now.
Now here's your ace in the hole: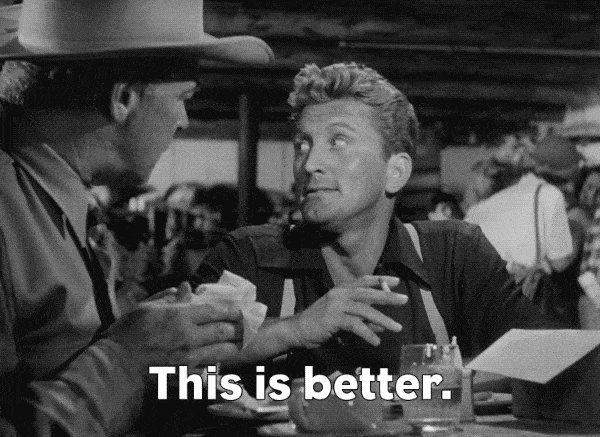 When you do talk to your prospects, they're expecting you to sell your services. After all, that's the approach your competitors are taking. They get on the phone and sell, sell, sell.
If you want to stand out, you need to provide value! But you and I both know how hard it is to provide tremendous value. In order to offer tremendous value, you may find yourself preparing for hours and spending a chunk of cash before you get on that prospect call – and it's all a big risk because you're not even sure if you'll close that prospect.
Now, what if I told you there's a better way to provide a whole lot of value, and it will only take 5-10 minutes of prep work on your behalf? You'd be interested, right?
Here's what I'm talking about – website audits. If you're not using them, you're about to find out why you really need to be. And if you are using them, you'll find out how to get better results from them.
At GoWP we help agencies and web professionals manage, protect and update their clients' WordPress sites with our white label service. Let us handle the headaches so you can focus on what's important — growing your business!
Read on…
Four Good Reasons Why Agencies Should Use Web Audits
Before I jump into the best way to maximize this strategy, let's take a look at the reasons why you should be offering web audits:
Audits Offer Tremendous Value Without Much Investment
Your prospect isn't willing to gamble a lot of time or money on your business before they've gotten to know you, which makes a web audit a great deal for your prospect. That's because you can offer low-cost or even free audits that provide a whole lot of value. You can bet this offer will make you stand out from your competitors.
Audits Let You Personalize Your Services
If you're offering a typical lead magnet in the form of a report, then all you can offer are general tips and best practices. These tips and best practices may or may not be applicable to your prospective client.
Web audits are different because you can personalize your services and solutions to fit your prospective client's exact needs.  For example, if your prospects are approaching you with SEO as their primary concern, then an audit which is personalized to address these concerns is going to help you stand out.
Which brings us to the next benefit…
Audits Let You Offer Specific and Actionable Suggestions
When you provide an audit, you can look at your prospect's website and give them specific, actionable steps they can take to improve user experience, get better conversions, and other great benefits. In other words, your prospects walk away with a solid plan, rather than general ideas.
Audits Position You as an Expert
Once you've provided your prospects with personalized information and actionable steps they can take now to improve their sites and start making money, then your prospects are going to view you as an expert. Meanwhile, your competitors are still trying to "sell" your prospects without providing the value and information you provided. Who do you think will win the contract?  That's right, you will!
Once you've provided your prospects with personalized information and actionable steps they can take now to improve their sites and start making money, then your prospects are going to view you as an expert. Click To Tweet
All of this is only true, of course, if you serve up a good and useful web audit. Which brings us to the next point…
What Should Your Website Audit Include?
Some service providers make the mistake of serving up "one size fits all" web audits to every prospect who walks through their door. But that's not going to land you contracts. What's going to land you contracts is doing the following:
Make it easy to understand:

The biggest challenge with most audit reports is that they are created for the SEO or web professional not the business owner. So when presented they overwhelm vs. deliver value. Make sure you measure what matters to the business and present it in terms a business owner or key decision maker can understand and value.



Offering an in-depth web audit.

Just checking if a website owner's links are broken isn't going to win you any new clients. You need to go in depth to establish your expertise and offer real value.

Personalizing the web audit.

Don't report on 101 things. Find out what the goals, pain points and specific needs of your prospects or clients are and focus on those items.
Now having said all that, here are the four core areas we recommend you focus on in order to build a successful site and online presence:
User Experience

. This covers factors such as user-friendly navigation, whether the site is mobile friendly, professional web design, and other usability issues.

Conversion Optimization

. This part of the audit focuses on ways to help clients get more sign-ups and sales, and it includes issues such as the call to action, the unique selling proposition, and trust factors.

Performance and Security.

This includes issues such as page speed, website security (HTTPS) and other similar factors.

SEO and Online Visibility

. This part of the audit helps your clients get better rankings in Google and other search engines, and it should cover issues such as keyword ranking, whether the page is accessible to the search engines, optimal page title lengths, and similar issues.
Here are the four core areas to focus on to build a successful site: User Experience, Conversion Optimization, Performance and Security, and SEO and Online Visibility Click To Tweet
That's a lot to cover, right? So maybe you're looking at all of this and you're starting to see the problems.
What are Your Problems With the Traditional Audit?
The first problem is that in order to deliver a high-quality web audit that covers the four main areas mentioned above, you used to need several tools. That made conducting a web audit for your prospects both unnecessarily time-consuming and expensive. (That's changed – you'll learn more in just a few moments.)
The second big problem with most audits is that they're created with the web professional or digital marketer in mind. That's great if you were auditing your own site. But when it comes to doing audits for others, there are two problems with this:
Your audience doesn't understand them. So you end up rewriting them in plainer language that really helps your prospects understand the value of what you're offering.

Your audience gets overwhelmed. An in-depth audit is great – but the typical business owner can get a little overwhelmed by the way most auditing tools present the information.
So, how do you present the information in a way that helps you close the sale? Two points:
Avoid the highly technical details. If you go over your client's head with a technical presentation, they're going to shut down. They're going to be mentally choosing another service provider because they'll have already decided it isn't you. Instead, create a benefit-oriented presentation in simple terms.

Use a CEO-style presentation. A SlideShare presentation that covers only what matters will hold your prospect's attention and help you avoid overwhelm.
At GoWP we help agencies and web professionals manage, protect and update their clients' WordPress sites with our white label service. Let us handle the headaches so you can focus on what's important — growing your business!
Now let's wrap things up!
How You Too Can Create High-Value Audits in Five Minutes
Everything I've told you about so far has worked for us, and it will work for you too. That's because providing audits like the ones described in this article will help you do the following:
Deliver tremendous value upfront

with minimal time and financial investment.

Stand out from the competition.

 That's because you're offering value and solving your prospect's problem, while your competition is just pitching.

Establish authority.

Not only do you identify your prospect's problems, but you give them actionable steps to help them solve these problems.
Our end result (and yours too): close more deals.
But that wasn't always the case for us. That's because delivering these audits used to take us hours. We'd have to use multiple tools to cover the four core areas mentioned above, and then we'd have to rewrite the whole thing so that our clients could understand it. It got to the point where it wasn't even worth doing these sorts of audits.
We knew we had to streamline the process if it was ever going to be profitable for us. We searched high and low for a tool that could do what we want: provide customizable audits covering the four areas, in plain language, at a reasonable cost.
You know what? That tool didn't exist (and believe me, we really hunted for it). So, what did we do?
We built it ourselves. You can see the result at www.mywebaudit.com.
We kept it to ourselves for a while and just used it internally. But then we got to talking to several colleagues who really wanted us to share this tool with them because they had the same problems – but they really didn't have the time or money to build their own. Once we saw how much web developers and digital marketers loved this tool, we knew it was time to release it to the public.
That's good news for you because now you too can create beautiful audits in about five minutes. Your prospects will love these audits because they look professional, the tool shares the information in simple language, and it provides actionable information. And you'll love these audits because they make it easier than ever for you to start closing more deals.
But don't take my word for it. Instead, check it out for yourself completely risk-free. You can try the tool now FREE for 14 days, no credit card required.
See what has web agency owners everywhere so excited by clicking here now to start your free trial: www.mywebaudit.com.