How Waypoint Creative sees a 3 to 1 ROI with GoWP's Dedicated Developer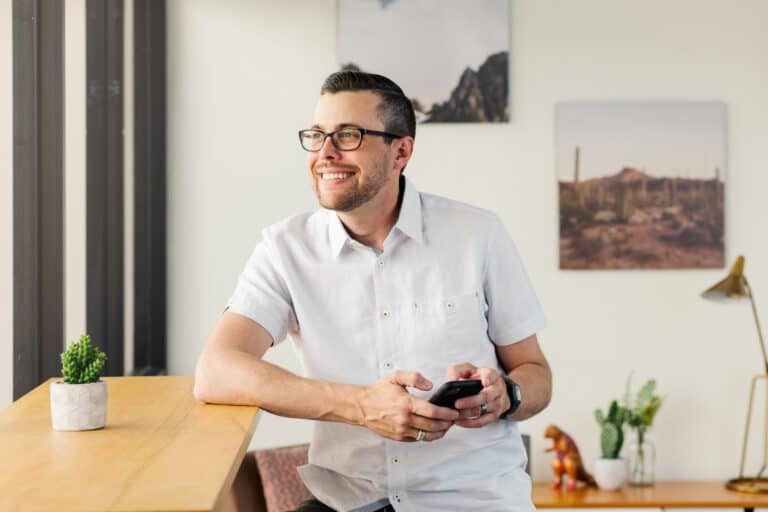 With the help of GoWP, Jason Ake is able to empower his local team while having more time to spend with family.
Over the past 15 years, Jason Ake has played a variety of creative roles from photographer to web developer to coder.
He has been back and forth from business owner to entrepreneur to in-house creative director. His passion lies in developing creative teams and he loves that the marketing industry allows him to do that.
Waypoint Creative was established about 3 years ago. Jason's goal was to create an agency that focuses on small businesses and nonprofits — to help them chase what they love and to achieve success.
As a branding-focused digital agency, many of their clients start as simple website projects that quickly turn into bigger-ticket branding and marketing strategies.
Waypoint Creative works with website development, SEO, SEM, social media management, and anything in the digital realm. They specialize in non-profits, as well as businesses that are self-started and self-funded. The kind of companies that want to build and grow over time and do some good along the way.
GoWP sees me as a partner, not just a paying customer. It's been wonderful to have a partner like GoWP to help us be better at what we do.
I've done some outsourcing before with other white label agencies and there are always so many limitations. I need someone to really be a team member, and with GoWP Dedicated Developer, that's what I get. We couldn't be happier!
Jason Ake, Owner, Waypoint Creative
For Jason, he needed someone he could rely on to be a true member of the team. He has a high standard when it comes to finding the right developers for his team and he needed an outsourcing partner with the same high bar for talent.
GoWP vets and hires dependable developers

Jason has a high standard for vetting and hiring developers to join his team. He needs to know that his outsourcing partner has that same high bar for both hard and soft skills. The GoWP developers on his team have been all the proof he needs.

Consistent communication and high-quality dev work

Over the years, Jason has established communication processes that have allowed his agency to run efficiently. And the GoWP Dedicated Developers fit right in. The communication channel is always open and the devs send updates daily as they deliver high-quality work. Not to mention everything is easily managed directly in his team's project management tools.

GoWP is a true partner invested in his success

Jason didn't think it would be possible to find an outsourcing partner that would meet his ethical standards and feel like a true part of his team. With GoWP Dedicated Developer, Jason is convinced that the perfect outsourcing solution does exist. His dev is a fully integrated part of his team and it's clear that GoWP is an ethical employer who puts real people above profits.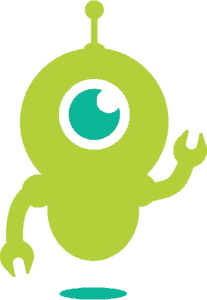 TLDR:
Jason was spending valuable time finding the right developer. Then, on top of that, he invested even more valuable time in onboarding and training them only to have the dev move on to bigger companies, leaving Jason back at square one in need of a developer.
The whole story:
Waypoint Creative has spent the past few years building a stellar reputation for branding. Jason's high standard for quality is evident in the work his team delivers and his clients have come to expect nothing but the best across the board. He knows that he needs to uphold that level of quality while growing his team. 
Jason knew he needed help finding high-quality developers for his team. And from experience, he knew that he couldn't be the one responsible for finding them. He had been down that road a few times already and it eats up too much of his time. 
Jason and his team are almost as picky at choosing their clients as they are at picking their vendors. After talking to and trying out a few different outsource and white-label options, it was GoWP that won them over. Jason was impressed with the quality of developers, their mission to create happiness, and their personal touch. 
"I've done some outsourcing before with other white label agencies and there are always so many limitations. I need someone to really be a team member," Jason said.
Before signing on for GoWP's Dedicated Developer service, Jason was struggling to find the right developers for his team. He wasn't fully confident in the freelancers he was hiring and he couldn't help but worry that his clients' sites would suffer. Would he have to let his clients down because he didn't have the right help?
Spoiler alert: He did not let any clients down — in fact, quite the opposite. Keep reading…
TLDR:
Jason found an ideal partner in GoWP and the Dedicated Developer service has given him the peace of mind to know his clients are getting top-notch work and his team is running like a well-oiled machine.
The whole story:
Depending on the GoWP WordPress developers to take care of his clients' WordPress sites has been essential to Jason being able to grow his agency year over year.
"GoWP came in and showed us how we can do things better, and it's been huge. The GoWP team jumped on board to help us get things right for our clients, and our clients see it," he said.
"I get at least three times the value with my GoWP developer compared to what I would get from an independent contractor or freelancer. Not to mention, I don't have the headaches and time investment of training and onboarding."
With the help of the GoWP Dedicated Developer service, Jason is able to spend his time growing the agency, not to mention he's carved out more time for being a father and husband. 
"My kids and family come first and since hiring a GoWP developer, I've been able to spend my evenings and weekends with my family — and that is the most important," Jason said. 
He adds, "GoWP has allowed me to put money back into the company. We're able to stay lean and still grow as a company. Bonus: I don't have to pay taxes on GoWP services, it's actually a write-off because it's a service!"
Jason uses Asana to manage projects for his agency. Implementing GoWP into his workflow was as simple as creating an Asana user for GoWP and sharing his tech stack and specifications with the team.
"If there is anything I would do differently right now in my agency, it would be to figure out how to use GoWP more!" 
Over the past three years, Jason Akes has worked steadfastly to hire developers and put processes in place that would make it easy to scale and grow his agency. He focused on providing high-quality services for his clients by building an efficient team of A-players. Unfortunately, finding and hiring developers has always been an expensive time investment that always ended in heartbreak when they would leave for bigger opportunities.
After trying out some other providers that left him disappointed, Jason found GoWP's Dedicated Developer service.
Hiring the vetted GoWP WordPress developers to join his team, has allowed him to focus on scaling his agency and building trust with his clients.
In terms of profits, Jason has seen a 3 to 1 ROI on his GoWP developer team. "It's incredible how partnering with GoWP has impacted our bottom line!" He says.
Jason knows he can trust the quality of developers and the level of service that GoWP provides. So now he hands the development to GoWP and he focuses on the important stuff: growing his agency and spending time with his family. 
GoWP has figured out how to do outsourcing right, which not everyone can do. You can crank out quality work, but GoWP is so much more than that — GoWP is a part of my team.
Jason Ake, Owner, Waypoint Creative
Pass off your WordPress development to a team you can trust.