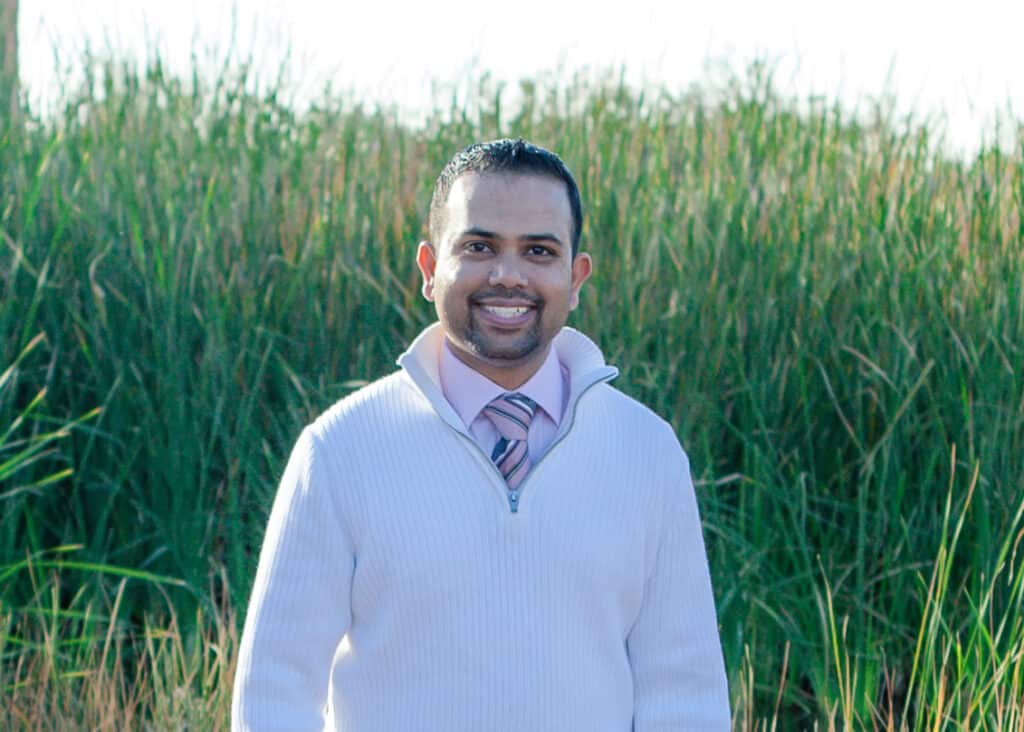 We want you to get to know the members of our GoWP Niche Agency Owners Facebook group a little better, and so we are kicking off with an introduction to Clifford Almeida!
Cliff is a good friend of ours at GoWP. We got to hang out at WordCamp Phoenix in 2020 before everything closed down! He's a wonderful and incredibly entrepreneurial person who is always willing to help out and we are very grateful to have him here with us to share his knowledge today.
He is most notably known for My Web Audit, a software platform that helps digital agencies deliver value upfront with website audits and actionable reports that make sense to business owners which ultimately helps sales and increase lead generation.
What you may not know about Cliff is that he also runs an incredibly successful digital agency called HireAWiz, a web design and development company focusing on building online brands and getting results for their clients.
He is very well known in the industry and particularly within our community. Let's dive in and get to know Cliff a bit better! (And make sure to read through to the end where we discuss our three main takeaways.)
Getting to know Cliff
EH: Tell us a bit about your HireAWize agency, is it niched?
CA: We haven't directly niched down into one specific industry but we do serve multiple clients with our ideal client being worth 5-50 million dollars. There are two industries that we have doubled down on the commercial and residential construction business comprised of home remodelling and also larger commercial contractors that work on buildings and golf courses etc. We also serve non-profits. Here we don't just build websites, but we also build grand management systems that larger non-profits use on a state and federal level.
In the chaos of the pandemic, the silver lining is that these non-profits are receiving more funding. For example, for health centres or those organizations helping homeless people, in them receiving more funding we are receiving payments up-front. We are also working with people who are willing to take on new projects because they are better able to serve people through their websites when they are unable to do so in person.
EH: How did you focus on these two niches?
CA: Before I started my agency, I was working in the government sector for the Arizona governor's office. Through this, I met a lot of people and did a lot of pro-bono work for non-profits. Once I left and a new governor came in, a lot of my co-workers became directors in different places and people for whom I did volunteer work began slowly moving up.
We sowed seeds for many years in these areas, and now in the last seven to eight years, we have been reaping them. As those people moved up and the non-profits grew, so did we!
In regards to the commercial contracting space, it all started with one or two clients who paid very well. As an inside hack, we discovered that a lot of the people who support them, usually the IT consultants, tend to be the same because they have niched down. We ended up partnering with some of them and grew our client base effectively through recommendations. When one of the IT consultants' construction clients would get hacked, they would let us know because they trusted our work and equally wanted to look good to their own clients!
EH: Especially working with non-profits, you have to use those connections and not be afraid to capitalize on them. If you're providing a service that people want and need, then you should not shy away from reaching out and asking for help.
CA: This was the mindset switch! I used to always think that sales were icky, but sales are only icky when you're selling something that people don't want. I know I do a good job and I offer a great service. My services solve expensive problems and I truly believe they offer value, so when I position them, I do so accordingly.
EH: How does your team operate? Contractors/Employees?
CA: We are a team of eight, plus myself. We have five developers, in WordPress and custom web development, two designers in HTML and CSS, and a CTO Project Manager. In the last couple of months, we have hired a part-time VA (Virtual Assistant) to assist me and we are looking to make them full-time so I can continue to work on the things that matter and delegate more. I am based in Arizona with a couple of contractors, but I have a complete office in India where the full team is based, now working remotely.
EH: How did the onboarding of the VA work out for you?
CA: It wasn't seamless and it took a while. I used Ramit Sethi's online course to help me understand how to leverage Loom and some processes, but finding the right person took a while. I quickly learned that I will never find the person "I want". Stephanie Campanella, Christina Hawkins and Kristina Romero all elude to the same secret that you cannot hire someone like you! For a start, they wouldn't be a VA. You want someone who can follow processes and think for themselves.
EH: What was the first website you ever built?
CA: It sounds crazy, but it was a version of Facebook back in 1998! I grew up in Papua New Guinea, an island just north of Australia, and when I left in '98 to do my senior year in Arizona, we didn't have Skype or any social networks. It cost $5 a minute to call home! As an immigrant family, we were doing well but my parents would never let me spend $5 to call anywhere. I thought, let me build something out so we can keep in touch, so I built a forum for photos and chatting. It worked out great until the real internet boom coincided with me going to college. If only I had Zuckerberg's thought to scale it.
The first site I built for money was a year and a half later. A $400 website for an auto body shop, building body kits and modifications amidst the Fast and Furious craze of 2001.
EH: What is your favourite website you've built… if you have one?
CA: It's no longer there, but when I was still working for the state of Arizona, I built a system that would help support Arizonans to support people during Hurricane Katrina. It was more data-driven and not brochure driven. That was probably the most meaningful one.
Right now we're working on a site for My Robotic, so machine learning and AI. This is some really cool stuff that we're diving into, and it's probably the best project we have done in the last couple of years.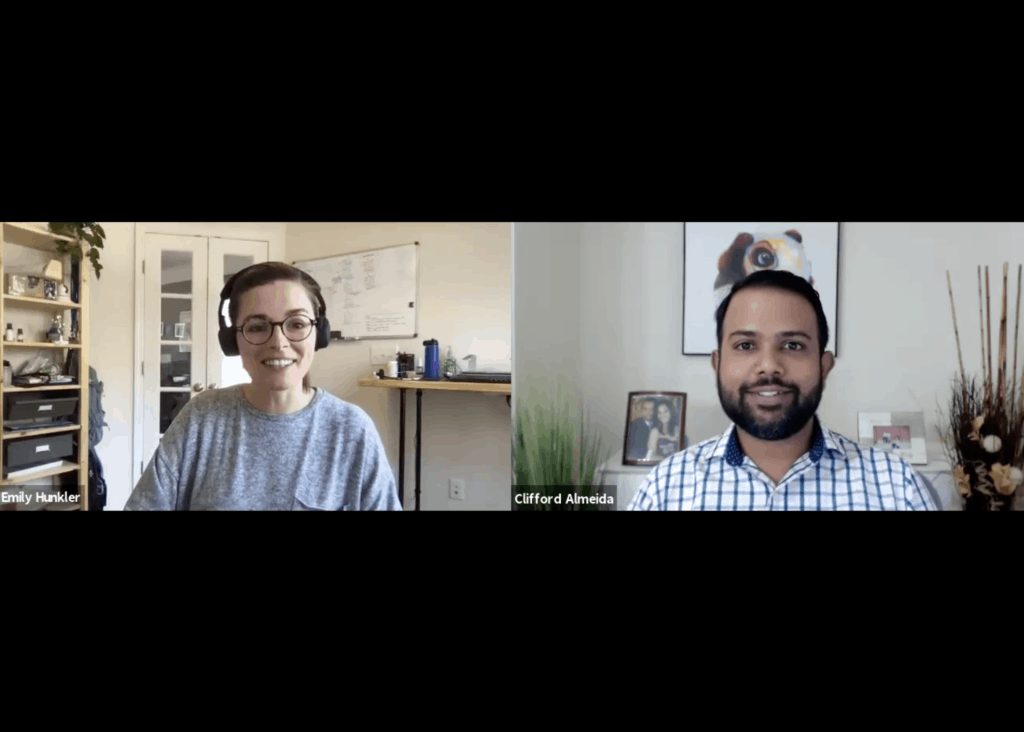 EH: What is your favourite plugin?
CA: This one's a tough one! The ones we use in our office every day would for sure be Beaver Builder builder that has transformed how we build websites. Also, ProjectHuddle for support. We moved from Envision to ProjectHuddle and it has been great; Just point, click and get the feedback where it needs to be.
EH: What is your favourite tool or service?
CA: Outside of the common ones like Gmail, I love Yazzoom. We use it collaboratively with our clients and our team, and it saves us hours of work every week.
EH: How do you decide who's going to be a good fit with new clients and new prospects?
CA: It all ties back to our core goals, values and business structure. Being a digital agency, we have grown, systemised and automated so much that the only time I come in is for 25-50k plus projects where I am needed to add value.
It might sound counterintuitive, but the projects we want are product-based services that match well with the team and that I don't need to be involved in. As we grow My Web Audit, we can only focus on X amounts of things. Profitability matters to us, as does the ability to scale without friction.
We don't work with high-risk projects, period. No matter how lucrative it is, we have learnt the hard way. We also don't work with new technologies.
We qualify heavily between the intake of a lead. Let's say we get five to ten a week; I will only speak to one or two. Because we are a results-driven company, we don't charge commodity prices. Our clients fill out a form so we can first understand their needs better. Then we will have a strategy call and explain the following steps, including consultancy pricing. The advantage is that before we build them anything, the client already understands the process and can give us a yes or no answer.
We know what we want to do, who we want to work with, and we let the client know this!
EH: It sounds like you have narrowed down that process so much that it can bring a high-value conversion rate. So, when you spend the time to deliver a high-level strategy call, it is more likely the lead will become a client.
CA: That's correct because the mindset is already going to be there. If they are speaking to me, it means they are already speaking to at least two other people. What am I going to do differently that sets me apart?
Firstly, I will send them an email letting them know I am the expert and I drive results. I'll then ask them to spend 5-10 minutes filling out a form so I can help them, rather than merely selling a product. When I get on a call with them, I cover a website audit that we do (using My Web Audit), spend 60 seconds on me and the rest of the time on them.
I know that when they speak to another agency, they will talk for 5 minutes about themselves and a further 10 minutes explaining "what they can do" but not showing them anything. We personalise everything we do!
It's not saying you have a crappy website. It is saying this is what success looks like when you build a good website. Now, the positioning completely changes how we see them, how they see us, and how they see the rest of the competition.
EH: What's been your best strategy or tactic for growth so far?
CA: Deliver value (said without any hesitation).
Come with a value mindset. For every one of us, in some capacity we have taken time to learn, apply and get results.
Lead with value! Think about anything you have bought; You have perceived value unless it is a commodity product. Why does someone buy expensive wine, go on an expensive vacation, or even give their money to charity? They have found there is value in it.
This is going to set us apart from the competition, especially now moving into a post covid environment.
Ask yourself, if you can help a company grow by a quarter of a million or a million dollars over the next year, do you think they will truly believe your $499 website can do that? There is certainly a market for cheaper sites, but can they consider SEO? Can you truly learn about their business to add that value? I certainly believe in quality over quantity.
EH: You can't have fast, cheap and good quality. Clients could be happy with what they paid but always thinking their site could be better. Or, you build powerful websites with customers leaving testimonials.
CA: If I could add one more thing, it would be mining existing customers. How many people actively look at how they can increase value and generate more value. Increasing customer lifetime value is one of the highest ROI forms in growing our business.
We reach out to our customers and ask if one or two other companies that they work with could use our services. For example, we will say that we did this website audit for you and we're willing to do it for another company, for free. It changes their mindset of a referral.
@hireawiz Working with existing customers to continue to increase your revenue is something that is highly overlooked and I recommend people do it. Click To Tweet
EH: What is the most interesting thing that has happened to you on your professional journey?
CA: Some of the coolest things that have come from my journey is meeting people that I have seen and looked up to like (GoWP's very own) Brad, Kristina (Romero, of WP Care Market) and Troy Dean (Agency Mavericks). Then with companies like GoDaddy, when I hung out with people like Adam Warner and was able to consult with them as an influencer in the agency space and even get a thank you card in return! Also, sitting and speaking on a stage, and sharing it with people I continue to look up to has been pretty epic.
The biggest one is that as a parent, I never realised the freedom my business would bring me. The number of lives we could impact starting with my family, then my church and people around the world. That's amazing!
Usually, when most people start their entrepreneurial journey, they want more money and to do what they want to do. Over the last decade, this has completely changed for me. Creating all day long and being able to change lives and businesses through my work was something I could have never anticipated.
Our three takeaways
Cliff's experiences have given us an invaluable insight into how personalised website audits can benefit both digital agencies and your own. With so much fascinating information to process, we wanted to highlight three points that particularly resonated with us.
Use your connections
All of that groundwork that you will put in to build your business – from studying and apprenticeships to pro-bono and charitable work – will grant you a host of contacts. You should not be afraid to utilise them.
Think of it this way. People like buying things from people they know. Likewise, people like helping people! If you're doing a good job and good work, why not make it known to people who can help you out.
Don't forget your existing customers
Everyone wants the new lead gen customer, but they are not focussing on growing their existing customer base revenue. As Cliff has proven, if you are already providing a great service to your current roster of customers, you have earned their trust and faith in your expertise. In many ways, it is easier (and lucrative) to up-sell a package to an existing customer than it is to convert an entirely new lead. Likewise, they can refer you to other businesses in need of your services.
It begins with a "v"
Value, value and some more value! You will always be competing with other agencies so it is important to make any new lead – or existing client as we said before – feel valued and to feel that you can offer them greater value than your competitors. Personalizing their experience and ensuring you can offer them the best product for their business will help you land clients that will believe in your expertise and offer you a better lifetime value.
Still hungry for more content from Cliff?
We have two more great webinars on closing deals and website audits here, and also further insights into generating more leads here.
And if you want to get to know Cliff better on a personal basis, join us in the GoWP Niche Agency Owners community where he is an active member.