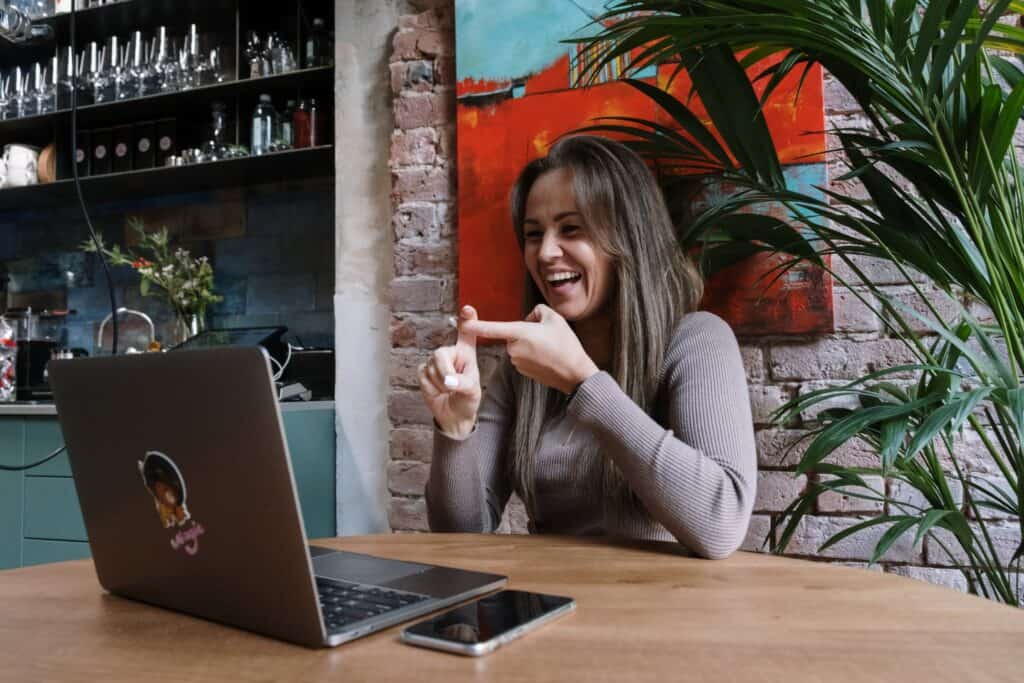 When COVID-19 hit last year, many companies dramatically changed how they do business, shifting to predominantly online interactions with their customers. This shift led to increased demand for new and improved websites, a boon for designers and developers, but also brought new challenges.
As more customer interactions move online, there is a greater need for websites to be accessible to people of all abilities. Additionally, web accessibility laws (and lawsuits) are increasing worldwide, making accessibility vital to any new website project.
This article will discuss how to include accessibility in your website design and maintenance offerings, allowing you to reach a more extensive base of potential clients and grow your recurring revenue.
From an agency owner's perspective, accessibility offerings can expand your reach into new markets and add a valuable additional service to new and existing clients, increasing your revenue opportunities.—Amber Hinds, @EqualizeDigital Click To Tweet
What Is Website Accessibility?
Web accessibility is the idea that people with one or more disabilities should be able to use the web as easily as can someone without a disability. Many people have disabilities or limitations that affect how they use computers, internet browsers, and websites. These disabilities include auditory or visual impairments, cognitive or learning disabilities, and motor impairments that limit the ability to use a traditional mouse or keyboard. Disabilities that present web navigation problems can be permanent, temporary, or situational (such as a broken hand).
Websites are considered accessible when they can be used by all people on all devices, including assistive technologies like screen readers. The best way to make a website is accessible is to ensure that it meets the Web Content Accessibility Guidelines (WCAG), typically WCAG version 2.1 level AA.
Why Offer Accessibility Services?
From an agency owner's or freelancer's perspective, accessibility offerings can expand your reach into new markets and add a valuable additional service to new and existing clients, increasing your revenue opportunities.
Branch Into New Industries
Accessibility service offerings can be your first step in connecting with clients in new industries.
In the United States, websites for entities that receive federal funding, such as higher education and government websites, are required by Section 508 to meet specific accessibility guidelines. Whether you're responding to an RFP or directly submitting a proposal in these verticals, your proposal must include accessibility to even be considered.
Many for-profit businesses around the world are also required to have accessible websites, and accessibility is increasingly on the radar for these businesses. This is especially true for e-commerce and food websites, which were most likely to be sued in the past year under the Americans with Disabilities Act (ADA).
Adding accessibility to your offerings can make your proposals more attractive to clients in these industries.
Broaden Your Geographic Reach
Accessibility services allow you to extend past your usual geographic constraints.
Some countries and regions outside the US have mandatory web accessibility standards. For example, a law in Ontario, Canada, states that websites for public sector organizations and private or non-profit organizations with 50+ employees must be made accessible as of January 1, 2021. If you wanted to build websites for businesses in Ontario, those websites must be accessible by law.
If you offer accessibility services that ensure your clients meet required accessibility standards, you can grow your reputation and close new deals in a variety of locations, including those with strict web accessibility laws.
Increase Clients' Potential Revenue
Web accessibility services can help your clients increase their sales and leads.
One-in-four U.S. adults have a disability. A report on adults with disabilities' purchasing power found that disabled Americans spend almost $500 billion in discretionary spending alone. If your client's website is not accessible, it's unlikely that people with disabilities will complete conversion goals or make purchases on that site. An accessible website, on the other hand, is much more likely to increase website traffic, conversions, and sales.
Additionally, many accessibility features are also helpful for search engine optimization and can result in a website placing higher in search results. A higher search rank will increase the likelihood that your client's website is seen.
When your clients rank well in search and see great conversion numbers on their website, they're more likely to continue working with you for recurring services. They're also more likely to refer your business to others. Accessibility can help with keeping your clients and their customers happy.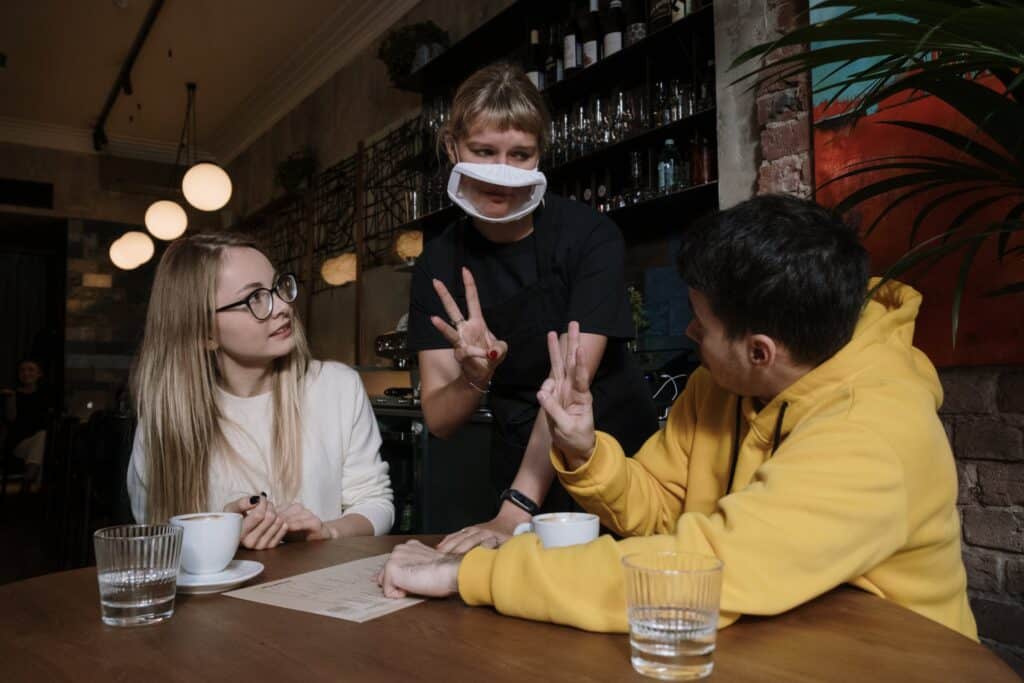 Accessibility Services To Offer
As a freelancer or agency, you can include accessibility at multiple points in your client's buyer journey. The three primary accessibility services you can offer are:
Accessibility compliance for new websites you build,
Accessibility audits/remediation for existing websites, and
Accessibility monitoring.
Adding Accessibility to New Website Projects
Making your new website design/development projects accessible is a great way to get started with accessibility offerings.
Accessible development may not require a substantial shift in your typical development practices, and you can typically fit accessibility into your existing process. It's essential to think about accessibility as something that you do at every phase of the process, so you'll want to plan accessibility checkpoints throughout the project, typically during the design, content, and development phases.
Once you've built a few accessible websites, projects will go faster because you'll already have made sure your starter theme and base plugin set are accessible. You'll also be able to identify possible accessibility problems as they come up more quickly. Making websites accessible requires attention to detail, but it's not hard for most designers, developers, and content creators to do.
Here are some of our top tips for accessibility at various phase of the projects:
Accessibility Audits/Remediation
In addition to rolling accessibility into your new website projects, you can also offer accessibility audits and remediation services for existing websites.
An accessibility audit should provide an easy-to-understand list of accessibility problems that need to be fixed and recommendations on how to fix them. Comprehensive accessibility audits should include results of both automated bulk scans of the website (such as with the Accessibility Checker Pro plugin) and manual keyboard and screen reader testing.

You can use an accessibility audit to create a list of tasks that you or your GoWP developer can fix on the website all at once or over time as part of an accessibility remediation retainer. Depending upon how many problems exist, you may be able to use a completed audit as a sales tool for convincing a client to have you build them a completely new website.
Accessibility Monitoring
Accessibility monitoring is a great add-on package that can help you to increase recurring revenue and give your clients peace of mind that their website is staying accessible as they add new content.
Add an auditing plugin like Accessibility Checker to the backend of the website or signup with a non-WordPress specific tool to regularly scan and report any problems that may have come up since the last scan. You can offer tiered monitoring packages that include a certain amount of fixes every month.
White-labeling Accessibility
If you don't want to handle accessibility in-house or would like a trained accessibility professional to conduct audits, partner with a company like Equalize Digital that offers white-labeled services to freelancers and agencies.
It's easy to pull in an accessibility company on new projects. They can check designs before you present them to your client and will audit websites before launch. You can also work with an accessibility company on your accessibility audits and monitoring packages. Simply connect with the company of your choice for rates on relevant services, and bake those rates into your pricing, marking up as needed to cover your project management time.
Even if you partner with an accessibility company for audits at various points in the project, you still want to use a scanning tool like Accessibility Checker or WAVE to test for problems before handing the site off to them for auditing. This will reduce back and forth and ensure that your accessibility partner is maximizing their testing time, only identifying issues that can't be found with an automated scanner.
How to Package & Propose Accessibility Services
When you offer accessibility services, you need to package and propose them to clients in a way that helps them understand why they're valuable.
In 2021, accessibility is a must for every website, but it may be a new concept for your clients. Think about accessibility as just as important as SEO or privacy practices, things you may be aware of as an expert but that require client education. Here are some tips for selling clients on accessibility services:
Add accessibility as a dedicated page on your website and mention it as an additional service option in every pitch, project proposal, and sales meeting.
Begin talking about accessibility early in the engagement and compile a list of resources you can point clients to if they want additional information.
Sell clients on the benefits of accessibility, using reasons that are most likely to resonate with their organization: social responsibility, improved SEO, protection from lawsuits, more conversions and sales, etc. Some clients respond better to carrots (doing the right thing), and others respond better to sticks (fear of a lawsuit).
Include accessibility as an optional "add-on" for every project or maintenance agreement so that clients can easily select accessibility services when signing their proposal.
Presenting accessibility services on equal footing as SEO from day one can help clients understand just how important accessibility is and increase the number of clients who purchase accessibility services. Suppose you've established a partnership with an accessibility company to complete audits for you. In that case, adding accessibility to your offerings is an easy way to increase revenue without having to learn a new skill set or take on a new, daunting task.
Accessibility doesn't have to be hard, and adding accessibility to your offerings will help you grow your business and stand head and shoulders above the competition.