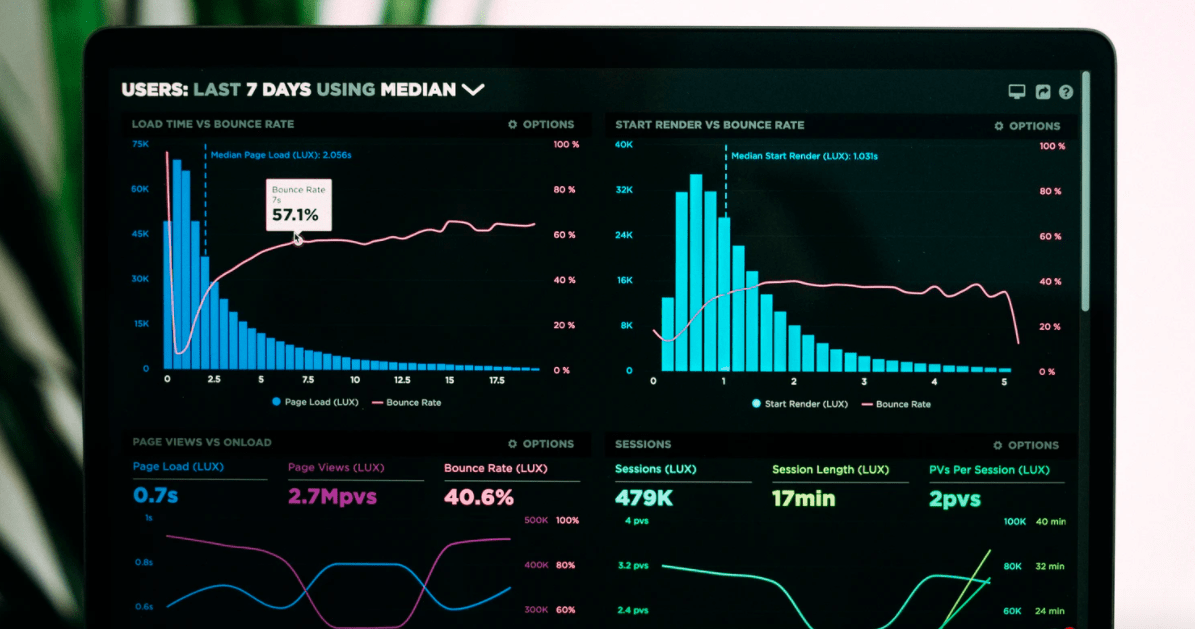 Do you offer SEO services?
How do I get my website found on Google? What do you recommend for SEO?
If you're a web designer or developer, your customers have probably asked these questions (and more) about search engine optimization.
To grow a business, your customer needs both a great website and quality traffic to that website. A website's visibility on Google is paramount.
You may have tried to solve this problem for your clients in the past by:
Offering SEO services

only to find you don't have the expertise or weren't able to provide enough value.

Installing an SEO plugin

and turning things over to your client, only to find the client got overwhelmed and hired somebody else.

Partnering with an SEO company

only to have them be expensive — or worse, unresponsive. 
Ultimately, these attempts at creating a solution fell short. 
Why Offer SEO Services?
There are many reasons why you should offer SEO services at your agency.
You can:
Maintain relationships

by staying in touch with your customers on an ongoing basis.

Solve a problem.

Your customers need to get found on Google, and you can help.

Win new business

. When you've proven your SEO capabilities, you'll win more new business.

Capitalize on what you're already doing.

Site speed, great user experiences, valuable and relevant content … sound familiar?

Then you're already doing SEO! 

Build your recurring revenue.

SEO is best delivered on an ongoing basis.
We'll help you learn how to offer high-value SEO services and thereby increase your business. Let's break offering SEO services into four categories: packaging, pricing, pitching, and process.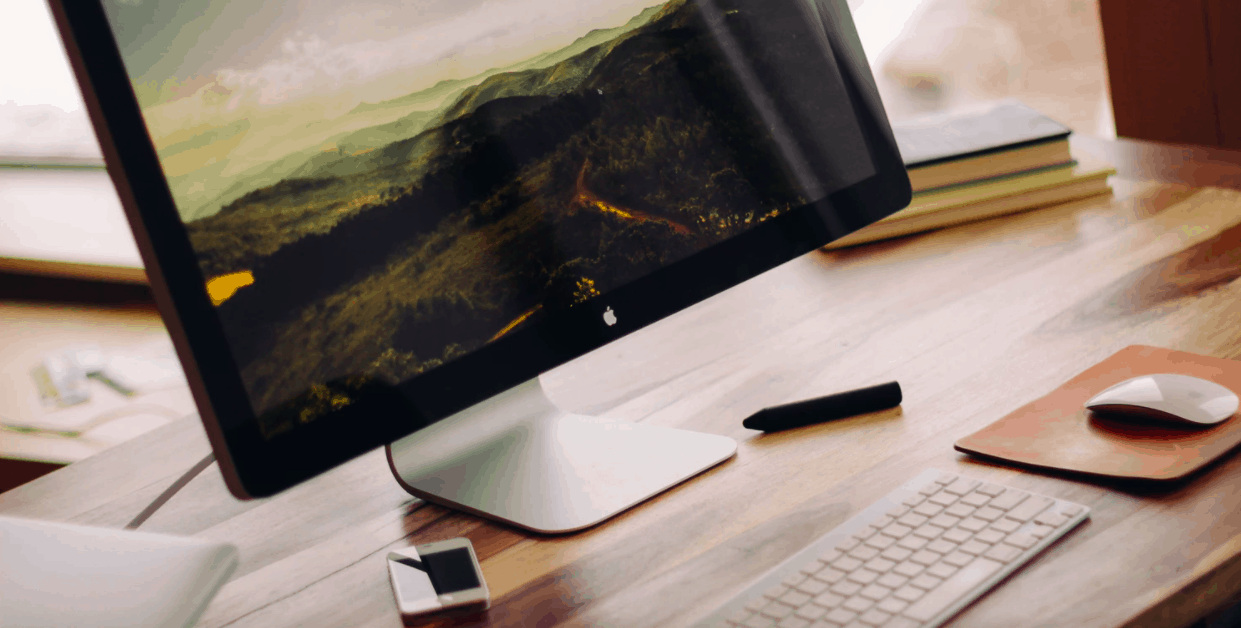 Packaging SEO Services
Our goal with packaging is to create a model that we consistently follow. This allows for automation and scalability in the delivery of your services. There are three common ways to sell SEO — by the hour, as a one-off project, and by the month. 
Our favorite approach is to offer a monthly contract. SEO evolves and so does your client's business. With a monthly package, you can create steady progress and continue to evolve over time. The predictability of the steady effort involved when delivering monthly SEO services means continual results for your clients, and you'll build long-term partnerships along the way. 
The process of delivering monthly SEO services includes three components:
Communication

— Set your services apart from your competition by communicating clearly and consistently. 

Reporting

— Provide your client with a

monthly progress report.

Action Item

s — These are the tasks that you complete each month to continually increase results.
Within our monthly package options, we've created three tiers of service:
Awareness

— For those just getting started with SEO.

Action

— For those looking for results.

Accelerative

— For those looking to get next year's results this year.
The right tier for any client depends on many factors including their budget, unique competitive landscape, and more. Clearly detailing what's included in each tier can help your prospect self-select. 
Here's an example of a monthly tier matrix:
| | | | |
| --- | --- | --- | --- |
|   | Awareness | Action | Accelerative |
| Reporting | ✔ | ✔ | ✔ |
| Communication | 1 Call per Quarter | 1 Call per Month | 2 Calls per Month |
| Technical SEO | ✔ | ✔ | ✔ |
| Content | Strategy | Strategy + 1 New Post/Page each Month | Strategy + 2 New Post/Pages each Month |
| On-Site SEO | ✔ | ✔ | ✔ |
| Off-Site SEO | Strategy | Strategy + Local Search | Strategy + Local Search + Link Building |
Pricing SEO Services
A common pricing structure for SEO services is to sell a monthly allotment of time. For example, your small package could include 5 hours/month, the medium could include 10 hours/month, and large could include 20 hours/month. 
Pricing based on hours of effort can be a good place to start; ultimately, though, we want to price SEO services based on value. 
Your value exceeds your hourly rate. You already know your client's business/audience, so you can identify what actions will be most impactful and then deliver. At the end of the day, your prospect needs to understand how your value exceeds your price.
With value-based pricing, the right price depends on which industry you're serving. Here's an example:
| | | | |
| --- | --- | --- | --- |
|   | Local Business | Travel | Insurance |
|   | Local competition & low spend. | Some large players & medium spend. | Highly competitive & high spend. |
| Awareness | $300/mo | $500/mo | $1,500/mo |
| Action | $625/mo | $1,250/mo | $2,500/mo |
| Accelerative | $1,250/mo | $2,500/mo | $5,000/mo +++ |
Pitching SEO Services
When pitching SEO services, it's crucial to focus on asking the right questions — and really listening to the responses. 
Here are two must-ask questions:
"How have you approached SEO in the past?"

Listen carefully and you'll learn how important SEO is to your client, how much experience they have, what issues they've already experienced, what expectations they have, and more. 

"What would your business look like if Google began sending you twice as much traffic as they do today?"

This changes the dynamic of your conversation. You're no longer selling SEO services; you're selling the business's future. Acknowledge that your prospect has goals that are bigger than more traffic from SEO, and explain to your prospect how SEO can get them there. 
Process for Delivering SEO Services
In order for you to scale your offering, you need to follow a consistent process. This process can be broken down into three phases:
Onboarding

— A great onboarding process reaffirms your customer's decision to work with you. It sets the stage for months (if not years) of partnership. Onboarding in SEO includes setting up Google Analytics, the Google Search Console, and Google My Business. But what's even more important is gently explaining to your client how SEO works so that they feel comfortable with your roadmap. 

Foundation

— Next, we create a solid SEO foundation. This means completing fundamental tasks like keyword research, writing optimized page titles and meta descriptions, creating/submitting XML sitemaps, and content planning. A solid foundation will ensure your client has a strong baseline on the way to long-term success.

Execution & Evolution

 — This is the best part! In this phase, we deliver on the monthly strategy by creating new content, encouraging high-quality link building or reviews, and more. We'll begin to evolve our approach based on client results and any new changes to the search engine landscape. 
As you start offering SEO services, you'll create your own process and learn along the way. If you want to bypass the trial and error approach, though, consider being guided by Pathfinder SEO. 
At Pathfinder, we provide you with an SEO business in a box. We share our processes, which come from over 10 years of experience working with thousands of websites. We provide you with all the tools and resources you need. And the best part is the 1:1 coaching — you'll meet with your coach each month to discuss your progress and make sure you stay on the right track.
Wrapping Up
Continue to learn more about growing your agency by offering SEO services. If you'd like to learn more, take this 1-hour FREE course: Getting Started with SEO Services. It includes worksheets and resources to help you plan and grow. 
We recently partnered with Lindsay Halsey at Pathfinder SEO on a webinar that may help you grow through SEO. Check out Grow Your Agency by Offering SEO Services with Lindsay Halsey and GoWP!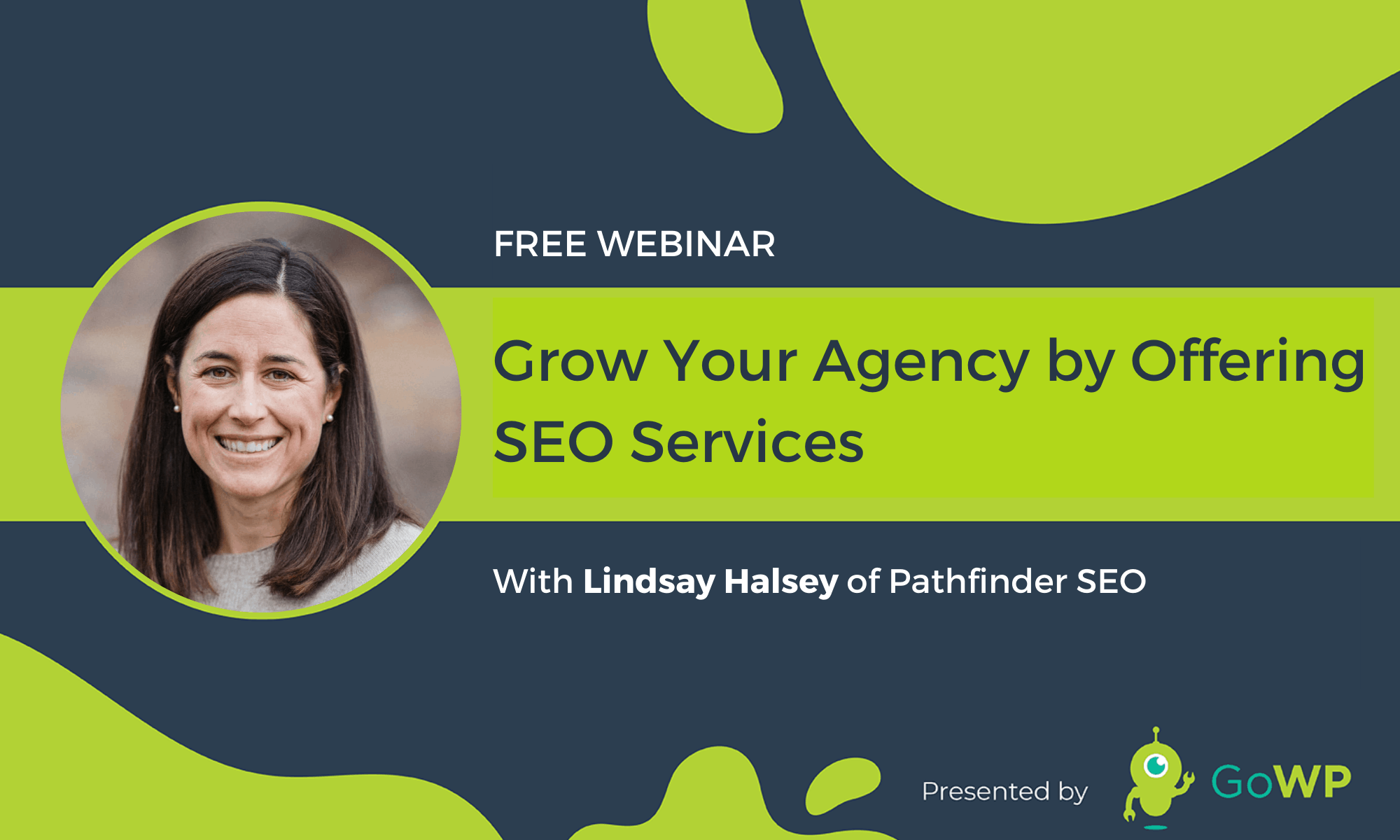 Interested in partnering with GoWP? We want to meet you!
Create a free partner account with GoWP and get free access to resources that will help you grow your agency. The GoWP Knowledgebase offers lead magnets, landing page templates, and more!
Learn from workshops, webinars, and exclusive interviews from the experts – and join in on a little Happiness Hour fun in the Niche Agency Owners Facebook Group, a highly vetted community of agency owners.
Have you joined the GoWP newsletter yet?
Join thousands of agency owners and get access to our webinars, workshops, guides, templates, and giveaways delivered to your inbox.