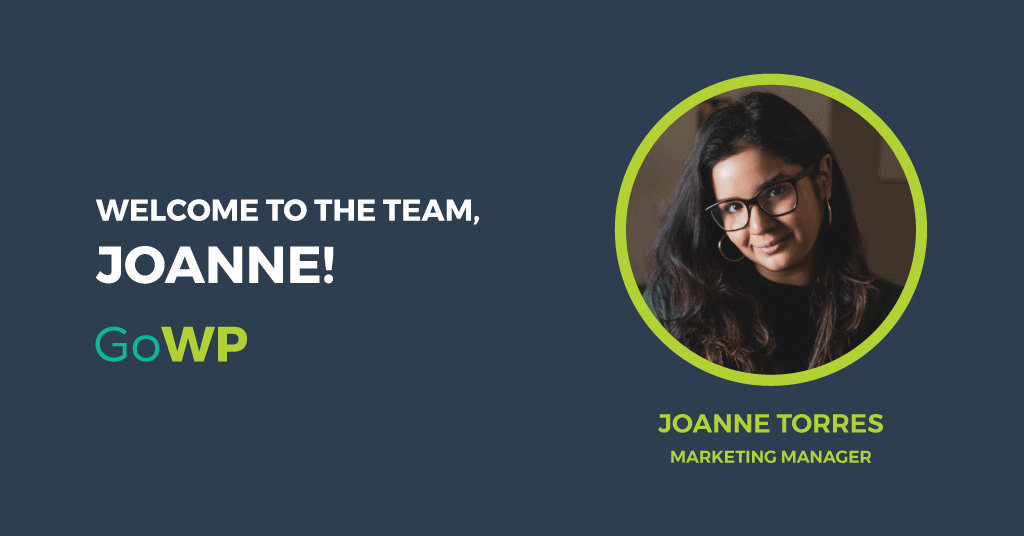 Here we grow again!
The GoWP team is very excited to announce our new marketing manager, Joanne Torres. With Joanne joining the team, we're excited to be able to offer even more resources to help WordPress agencies grow.
Help GoWP celebrate! They just announced Joanne Torres is joining the team as their new Marketing Manager! Find out more about Joanne and her journey to #WordPress. Click To Tweet
About Joanne
From:

New York City, Dominican Republic, & Spain.

Current location:

Houston, Texas. 

Current Status:

Married to Marc with many plant children.

Experience: Joanne comes from a line of fast-paced startups in Barcelona such as MailTrack, Wallapop, and Typeform, as well as tight-suit corporate environments in Houston like Hearst Media. When it comes to WordPress, her blog ellaquiencome.com has resided there for over 8 years. 
Fun Facts: She's an avid cook who loves to share recipes and how to make them on her instagram feed @possiblyjoanne. She is also a bona fide yogi, studying to achieve a 200-hour Yoga Teacher Training certificate (RYS) accredited by the Yoga Alliance.
What is your role at GoWP?
As GoWP's new Marketing Manager for the Growth Team, I'll be working to grow our amazing community and increase engagement, to maximize our social media presence, to build and nurture relationships with partners, and to help out the team in any way I can. I'm looking forward to contributing to the growth and success of GoWP.
What do you enjoy most about working in the WordPress world?
Something I very much appreciate from the WordPress world is that there is always a way to get what you want done. Perhaps it means figuring it out with a developer or finding an extension, no matter what the need is there is always a solution or an update for what you want to achieve.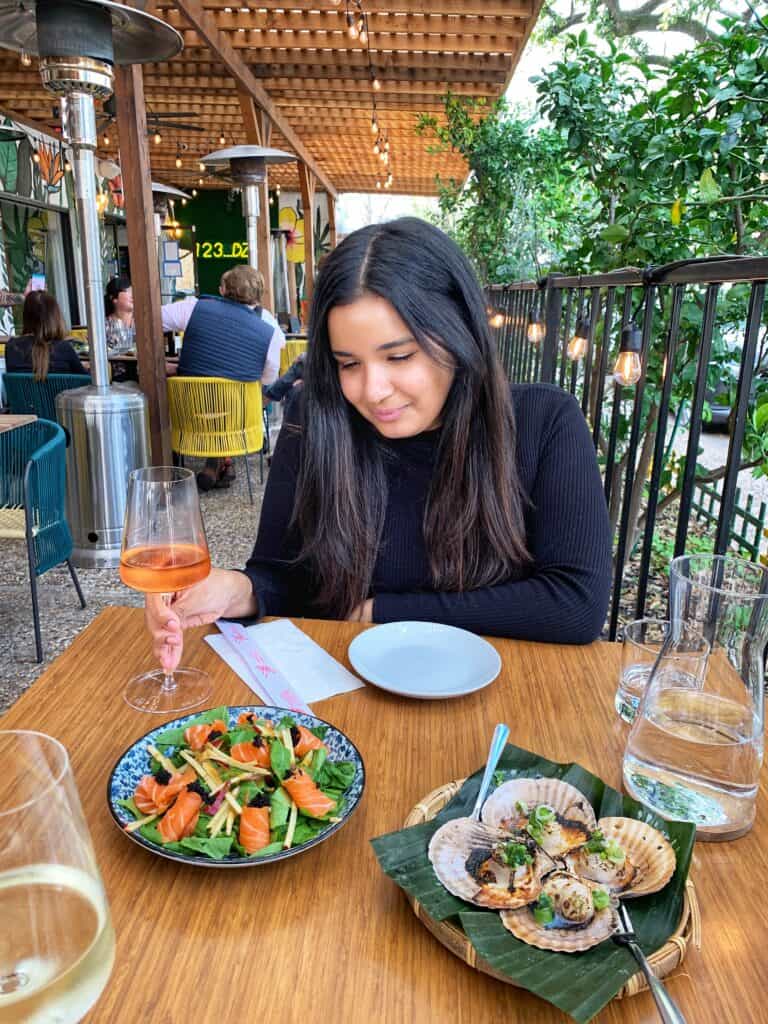 What have you learned in your past roles that you'll take to GoWP?
Organization and over-communication are paramount, especially in remote environments. It's best to over communicate instead of leaving things up to assumptions which can lead to confusion and disorganization.
I'm fortunate enough to to be familiar with both corporate and startup environments where we built processes following different frameworks from the ground up. Sure, every team is different and the beauty is that we learned what works best. What works best? Trial and error, and leading with curiosity. 
For over 8 years, I've been a WordPress user. WordPress is the home of my blog EllaQuienCome. In my previous roles, I've had a VIP seat to see how amazing things were built on WordPress, like this Conversational User Interface content experience at Typeform or The Beginners Guide to Eating Crawfish at the Houston Chronicle. However, when it comes to the WordPress community, I'm brand new. I look forward to discovering all the different community groups and members as I believe they'll have a lot to offer and there will be a lot to learn from them.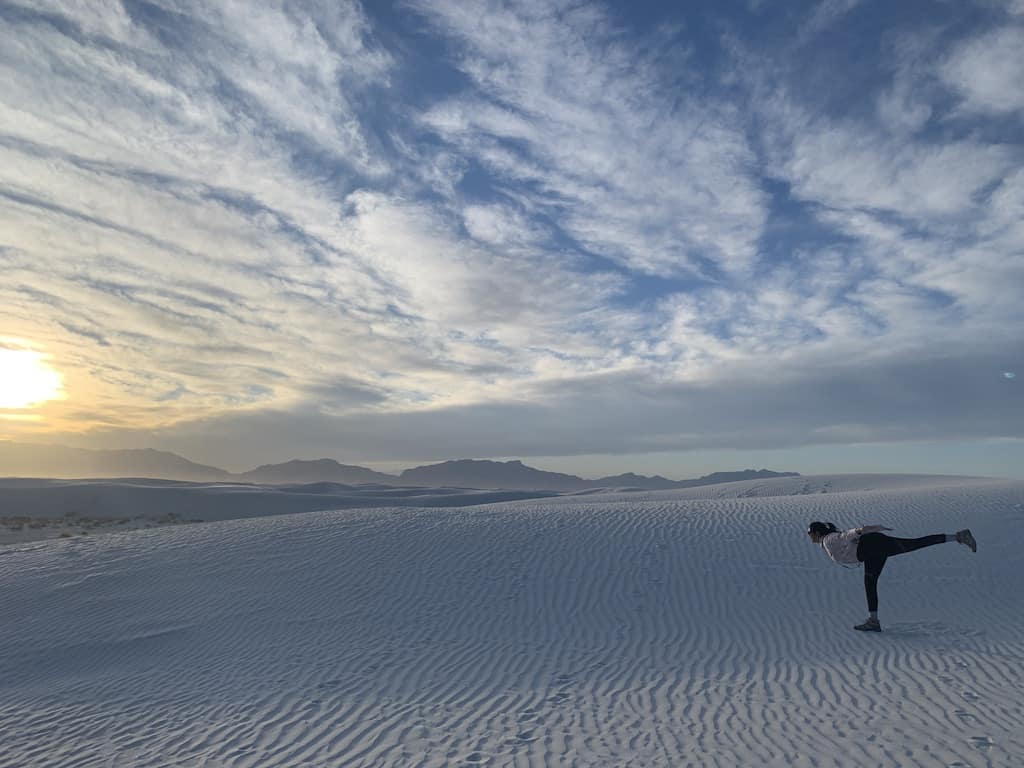 Can you tell us about your personal passions?
Since 2014 I've practiced Vinyasa Yoga consistently. When the pandemic hit in early 2020, I got closer than ever to my practice and took it more seriously, which led me to pursue a 200-hour Yoga Teacher Training Certification. It's riveting for me to learn about the philosophy and ethics of yoga that have been around for centuries. Major parts of my personal moral code stem from the 8-Limbs of Yoga: Ahimsa (kindness and nonviolence), Satya (truthfulness), Asteya (non-stealing), and Aparigraha (generosity).
Anything else to share?
When I'm not practicing yoga or cooking, I'm looking for the intersection of where both worlds can connect. For example, using cooking and baking as a form of mindful meditation. I've written about How I Use Cooking and Baking as a Tool to Practice Mindful Meditation on my blog, which is something I firmly believe everyone could try as I believe it to be a practice that helps me find and achieve my life's purpose. This is a topic I'm very passionate about and would love to talk about with the WordPress community.
I'm so thrilled to join GoWP not only to learn, but hopefully to bring value and momentum to the team and the company! 
Thanks for taking the time to welcome Joanne to the GoWP team. Connect with Joanne on LinkedIn or at joanne@www.gowp.com.