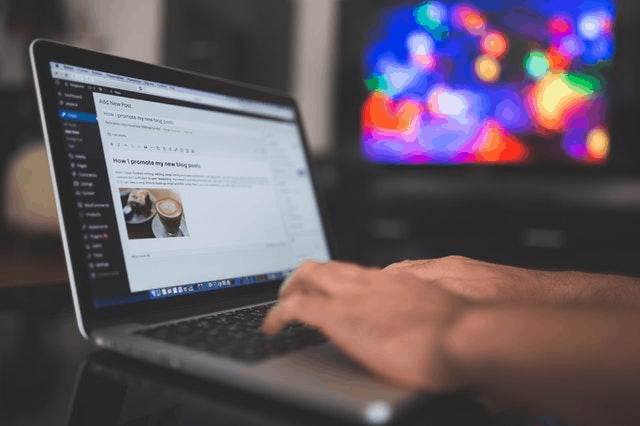 Marketing is important for any venture that needs to get the attention of the public in order to be successful. And that includes agencies. While there's a lot of potential to grow a business in the digital age, it's important to remember that the potential is available to all companies. And that means that there'll always be a lot of competition, especially for the high-end customers. Any company that undervalues marketing will be putting itself at a disadvantage – and an entirely unnecessary disadvantage, too.
There are many marketing channels available to agencies, including WordPress, which we'll go through in detail in this article. But there are others available, too. Social media platforms, in particular Facebook, Twitter, Instagram, and LinkedIn, can be an excellent way to reach potential clients. Making sure that you're towards the top of the search engine results page is also worth its weight in gold. 
If you've got a WordPress website, then you'll be in a good position to market your company effectively. The content management system has plenty of big names on its books such as; eBay, CNN, BBC America and more all use WordPress for their websites, in part because it's so effective at marketing. Indeed, it ticks virtually every box that a website owner would be looking for when it comes to marketing. It's free, there are great designs, there are plugins that help with SEO, and the site itself is optimized for search engine success. 
In this blog, we're going to run through some of the most useful tips that'll ensure you're able to get the most marketing value from your WordPress site. Incorporate our tips into your marketing strategy, and it won't be long before you notice an improvement.
Use Plugins
The theme of the website won't be your only source of marketing joy. You can also use WordPress plugins.
What is a plugin?
A plugin is an extra piece of software that can be added to a WordPress website. Plugins are designed to give an additional feature or to improve the functionality of the website. They're incredibly easy to use, too – all you need to do is identify the plugin you need, add it to your website, and just like that, you'll get the benefits.
What can plugins be used for?
It'd be easier to ask, 'what can't plugins be used for?' No matter what problem you're trying to solve, there'll surely be a plugin that can help you. WordPress has been around for a while, and since such a huge percentage of websites run on WordPress, there are plenty of people working on these plugins. There are plugins that'll help to improve your site's SEO, add shopping features, contact forms, add images, and just about everything else.
What are some helpful plugins for agencies? 
As we said above, there's a plugin for essentially everything. But there are some that can really help agencies:
Yoast SEO is particularly helpful and has been around for more than a decade. It can be considered the go-to plugin for SEO purposes. With that, you'll be able to ensure that virtually every aspect of your website is search engine friendly. 
The Paperform plugin is also incredibly useful since it'll allow your visitors to submit their details, make payments and give feedback. 
Akismet is an anti-spam plugin that'll ensure all the messages coming through are valuable.
Take advantage of WordPress themes
You can push your marketing forward in a significant way by choosing the right theme for your website. There are more than 3000 themes available so there is bound to be the perfect theme for your agency's needs. 
What is a WordPress theme?
A WordPress theme is a collection of files that create the overall look and feel of the website. It's the external part of your website, the part that visitors see. As with all things, the theme of a website can vary wildly. Every small detail of the theme will impact the user experience, so it's important to get the one that's right for your needs.
Why do WordPress themes help with marketing? 
Not all WordPress themes will be outstanding for marketing because they were not designed with marketing in mind. But the ones that do help with marketing will do so because they provide a great user experience. When you're looking for a theme for your site, it'll be important to keep an eye on a few key metrics. For example, it should be speedy, you could have the greatest site in the world, but if it's taking an age to load, then your visitors aren't going to stick around long enough to see it for themselves. 
Multipurpose WordPress themes for agencies 
There are two types of WordPress themes available, niche themes and multipurpose themes. 
Niche themes have been designed with a specific business in mind. For example, a real estate theme that's used exclusively by real estate companies. It is possible to find themes designed for agencies, Boldlab is a great example of this. However, it is important to keep in mind that these themes are very specific and may meet some of your needs perfectly, but may also be lacking in some areas. 
The other option is a multipurpose theme. For agencies, this type of theme is often a better option, simply because it offers much more flexibility than niche themes.When you use a multipurpose theme, you'll typically get a lot more features, and you can use the same theme for multiple websites, which is handy if your agency has multiple branches. They're also more agile, if you need to add more to your website as it grows, then a multipurpose theme will allow you to do that. 
What are some of the best themes for agencies?
As we mentioned earlier, there are some 3000 WordPress themes available. But when you sort through them, you'll find that the majority were designed for uses other than an agency. Fortunately, we sifted through the list and identified some of the best ones for agency use. 
Some themes to consider are:
Avada Agency

Werkstatt

Notio

Stockholm

Porto

FullPane

Exponent
Create valuable content
Your website can't do all the work. You also need to have valuable content to lure in potential clients. Content is king!
What are some types of content types that agencies can use on WordPress? 
The main type of content you'll add to your website is posts; for example, blog posts. This is a great way to communicate with your visitors; it can establish your authority, make your website more visible in search results, as well as helping your website stand out from your competition. 
Don't have time to create compelling content?
Of course, agency owners should be spending their time doing tasks to grow their agency. So why not outsource some of the load by hiring one of GoWP's Dedicated Copywriter? GoWP Copywriters that can create copy that converts, generates leads, or enhances your website. 
How can content be effectively utilized?
Content won't push clients your way by itself. It has to be good content. To begin, think of a strategy, this could be outlining the types of articles you'll have and when you'll publish them or considering how regularly you plan on publishing blogs.
It is possible to either write content in house, or outsource it:  many agencies opt to outsource content creation as it saves a lot of time. To get the most bang from your content buck, be sure to spread the word on your social media channels. It is also a good idea to monitor the analytics, so you can know which posts are performing well. They can guide your future posts.
How can content help agencies grow on WordPress? 
Content helps agencies to grow on WordPress because it can communicate that you're experts in your field. It builds trust, in the eyes of your potential clients, that you know what you're talking about. When they need someone to do whatever it is that your agency does, they'll turn to you.
Ensure the WordPress site is user friendly
Finally, you should look at making your WordPress site as user friendly as possible.
What are some ways of making sure a site is user friendly? 
There are a variety of elements involved in ensuring  a website is user friendly, and it is all about making sure visitors get the best possible experience. One of the best ways of doing this is by ensuring the site loads and responds quickly so that visitors do not have to wait to see your pages.
 Another important factor to consider is if the site works on all devices. Mobile usage accounts for about half of web traffic worldwide, so just having a website that is viewable on computers is no longer an option. Make sure the site is easy to navigate on all devices. 
What are the benefits of having a user-friendly site? 
User friendly websites are incredibly beneficial to agencies as they reduce bounce rate and increase activity. It also helps to solidify branding and build trust and brand awareness with clients and customers. Ultimately, spending some time making your website user friendly can have long-term impacts, including boosting your visibility and making more sales.
Final Thoughts
There's plenty of potential to make an outstanding WordPress site that helps you to meet your marketing targets. WordPress is marketing-friendly on its own, but if you can get the right theme, plugins, and use your content effectively, then the end result will be a website that elevates your company and brings in more clients. You don't have to use WordPress marketing tips, but any agency with eyes on success should do so!