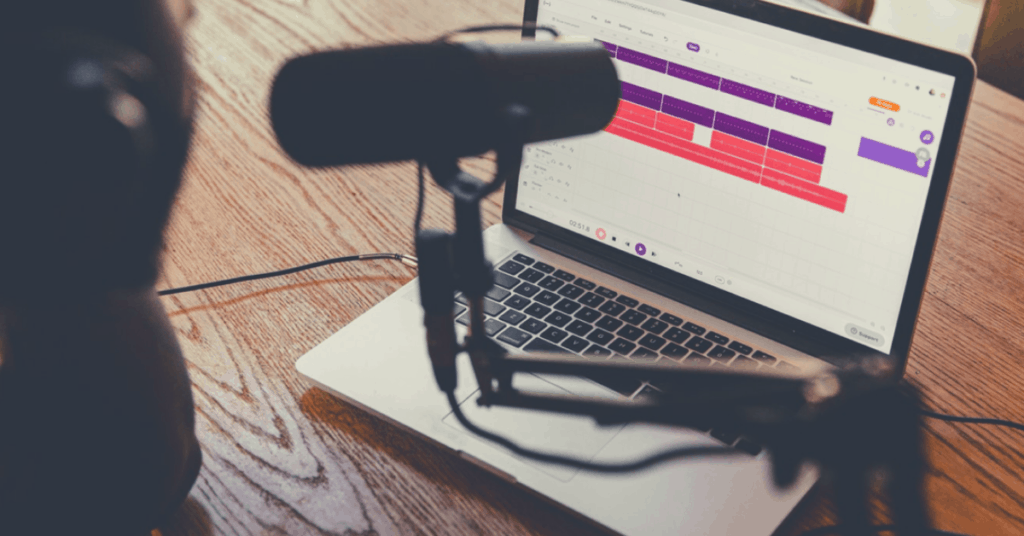 Best recording gear for your remote office – from the experts  
We've had a lot of conversations about tools at GoWP lately. We even hosted a Virtual Happiness Hour with a few members of the Niche Agency Owners Facebook Group all about the best recording and virtual office tools for your remote work station. It was one of the best convos we've had yet! 
Members can catch the full recording saved here in the Niche Agency Owners Facebook group, with lots of links in the comments. (Not a member? Not a problem! We'd love for you to join us — just request to join and answer the questions.)
Among the knowledgeable experts in the home office setup game in attendance that day were Shawn Hesketh of WP101, Chris Lema of Nexxus and Joe Casabona of How I Built It. They, and others, shared tips, techniques and tools that will make your home office desk feel like a full-blown, professional recording studio. 
In this post, we're going to dive into lighting, audio, video and recording tools for your virtual office. Stick around for tips from the experts too! Whether you're trying to look more professional, improve your sound quality, or you're a gear and gadget aficionado, you'll get some great insights from this post. 
So many recommendations shared in this article on best recording #tools for your remote office! The experts share their set ups and now I know it's time to up my recording game! Click To Tweet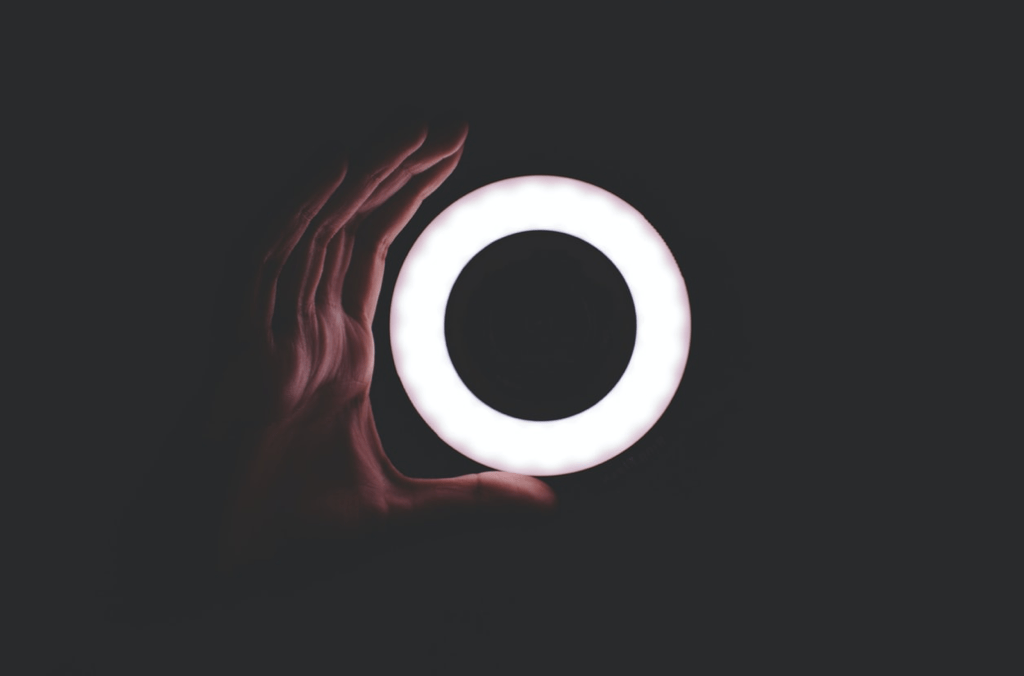 Lighting
We learned a lot about the importance of lighting for your recording gear. For those of you just starting to set up your virtual recording studio, it's important to learn about the placement of lights and the amount of illumination they give off. 
Shawn shared his three point lighting set up system with us. He described it as the "photographer style" which includes the following: 
1 – Key light which is located in the front of your recording set up. It's usually the brightest. 
2 – Fill light is located on the side or at the angle you may be recording, the purpose being to highlight the area around you.
3 – Back light or ceiling lighting that will help illuminate your environment.
Overall, it seemed to be a resounding recommendation for the elgato Key Light Air valued at $129.99. Here are some specs: 80 premium LEDS, 1400-Lumen output, 2900-7900 K color range.
Chris rocks two elgato Key Light Airs, directly behind the camera. He likes to give tonal color to his face (which really helps get your skin tone right). He has the 45 degree angle set for the second light, higher up and with less strength. He feels a 40-50% light in front and 20-30% light on the higher bulb is a good look. He also has a lamp about 5 feet away that has multiple bulbs with three LIFX bulbs, shooting light to his background. He prefers blackout shades on his windows so he can control the lighting. He also uses the elgato Streamdeck, to program his lighting. Chris is a one-button ninja.
Joe uses a traditional box light using the three point lighting set up with the elgato brand as well. He likes a little light from a second side light. He recommended getting some affordable panel lights that sit on tripods, which are fastened to the desk. He also has sound diffuser panels behind him to help keep his voice clear and free of echos or reverberations. 
Shawn uses the three point lighting set up, photographer style, with an elgato Key Light Air in the front and on the side, along with an LED light on the ceiling.  His light setup is at 45 degree angles with Phillips Hue bulbs to dial in brightness and get the right temperature of light. He automates his lighting setup with smart options on the Arrow, which we will talk about next! Oh, and it's in an awesomely decorated and restored garage studio.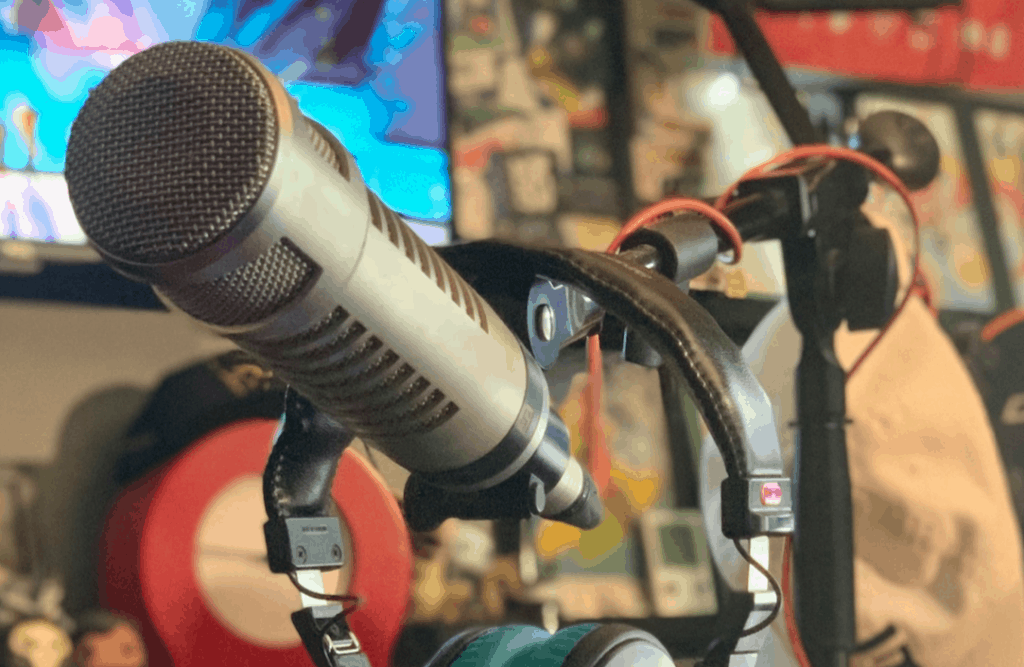 Audio
The sound quality is another important factor when reviewing the best recording gear for your remote office. Having a proper audio setup is key to recording successfully. Let's find out what the experts recommended. 
Shawn recommends using AirPods or AirPods Pro when you first start out. Then you might graduate to a USB microphone which is a mic that plugs into your computer, instantly providing better quality audio. 
When you are ready to upgrade, he recommends the Rode Podcaster valued at $229. It is a white dynamic USB microphone for when you're getting serious about recording. Here are some specs:
Broadcast sound quality
28mm dynamic capsule
18-bit resolution, 8-48kHz sampling
Windows and Mac compatible
Powered by USB bus
Internal capsule shock mounting
3.5mm stereo headphone output with volume control built-in to body
Ideal for voice recognition software
Additionally, he recommends a Blue Yeti silver microphone valued at $129. The advantage to the Yeti is that it's often on sale for $69-$79.
Shawn uses a Neumann TLM103 microphone plugged into an audio interface called The Arrow that connects to his computer with a Thunderbolt cable. It's unique because it comes with a console so that it doesn't take away from the CPU and it allows you to add audio plugins. This interface approaches $800-$900, plus money for plugins. It allows you to create an audio chain that rivals anything in a high-end voiceover studio.
Chris uses a USB Microphone. He has a studio mic which uses a XLR cable out of the back that does not plug into your computer, instead it connects to his audio interface. He recommends a Focusright Scarlet 2i2. It's a high-performance converter, allowing you to record, mix and play back audio in studio quality valued at $120. For help keeping the sound clean and clear, foam can go a long way. Shawn, Chris, and Joe recommend studio-grade sound-deafening Auralex acoustics panels. Chris suggests starting with two panels. 
Joe uses the Universal Audio Arrow with software valued at $499. He also uses a Shure SM7B classic podcaster microphone which is forgiving for your environment, good for voice over, and has a built in pop filter and shock mount. He also recommends the KLR Rode Podcaster which is valued at $239. Additionally, Joe recommends to check out the ATR2100 for extra help with environment.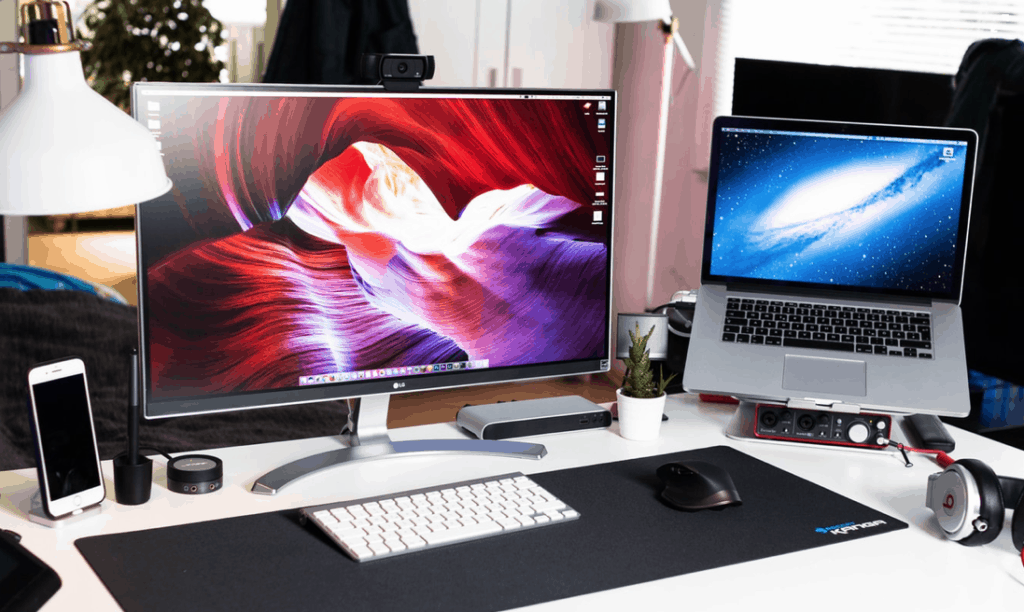 Camera 
Time to get camera-ready! We all know the importance of a quality picture, so the gear you can use to enhance your visual is a good investment.
Right off the bat, the recommendation is to simply get a standard webcam that isn't built into your computer or monitor. It can sit right over your monitor with ease. Here are a few recommendations from all the experts on the call, along with extra tools to help the camera: 
Logitech Brio 4K webcam which has the benefit of having the ability to be attached to a tripod for an adjustable background. It is 1080P with a USBC port on the back that can be used with a Thunderbolt cable to connect right to your computer.
Sony Alpha 6400 is recommended by YouTubers and has a built-in autofocus. The stability is not as good, so an arm is recommended. Add a lens like the Sigma Fixed 16 millimeter for more depth of field.
Fuji X100V is both HDMI out and USBC power. Any camera that has an HDMI out will be better than a built in. 
Elgato Camlink 4K looks like a thumb drive, HDMI port, and you can plug your supported cameras into that. You can use that DSLR camera as a 4k beautiful web cam.
HDS60 S+ is designed for gamers and connects to a lot of ports. It functions in the similar capacity. Good for travel.
Canon DSLR HDMI is solid with an older generation body and can work great as a high quality webcam. 
iPhone and Android webcam options are always available! Try out FiLMiC Pro for iPhone with Manycam on your desktop.
Another of our valued members and experts on the call, Robert Jacobi, shared his views on the best webcam you already have, which is the FiLMiC + ManyCam + iPhone 5S. 
These vary in cost and can get steep quickly! Check your brands and ranges to suit your budget. Take into consideration if you'd like to control your environment with the camera or if you want it stabilized. 
We hope these recommendations help you find the right webcam!
Recording
Reviewing all the gear we mentioned, it led us straight to the recording process. Here are the tools used across the board for all the members on the call. 
By popular demand, best recording tool for your remote office is… (drum roll, please) Screenflow by Telestream! It is a video editing and screen recording and sharing tool. It's valued starting at $129 so you don't have to do any pre-production or post-production extras. It's a start and stop software for easy recording.
With this tool, you don't need much else! Two more recommendations mentioned were the elgato OBS stream deck to switch scenes and for help with external editors, along with Camtasia, recording software for PC.
These tools should make your recording process seamless! Combine the audio recommendations, the lights and the camera and all you have to do is say "Action!"
Tips from the GoWP Niche Agency Owners Experts
On the 
GoWP Virtual Happiness Hours
 we share resources, tools and tips for growth to all of the members. We talk about wins, struggles and how we can all help – together. 
We put together a list of tips that will help you when you're picking out the best recording tools for your remote office. 
Lighting and audio are the most important, camera and lens are secondary (for budget purposes).

Eliminate busy backgrounds.
Adjust your camera to appropriate distance or at eye level.
Put panels behind your monitor to help absorb sound.
Partner with local furniture companies for panel help.
Use portions of your monitor when you're recording. 
Your feedback window should be just below camera, so you're looking in the right direction.
Record and listen back, make some notes. 
Slow down, we often don't realize how fast we talk. 
Have someone else listen to you to count your "Ums" and "Ahs."
Grab an affordable boom mic stand from Amazon if you want more flexibility.
Don't cut too much out of the recording, it will sound unnatural. 
Natural light is good too! You can diffuse with sheer curtains if needed.
Script vs non-script – it's recommended to have an outline or a guide to follow. Let the rest happen naturally. 
And the most important tip of all. Be yourself! 
Wrapping Up: Best Recording Gear for your Remote Office
We hope you enjoyed this list of the best recording tools for your remote office. Just take it one tool at a time. You don't have to get everything all at once. 
What recording tools do you use for your remote office? We'd love to hear from you!