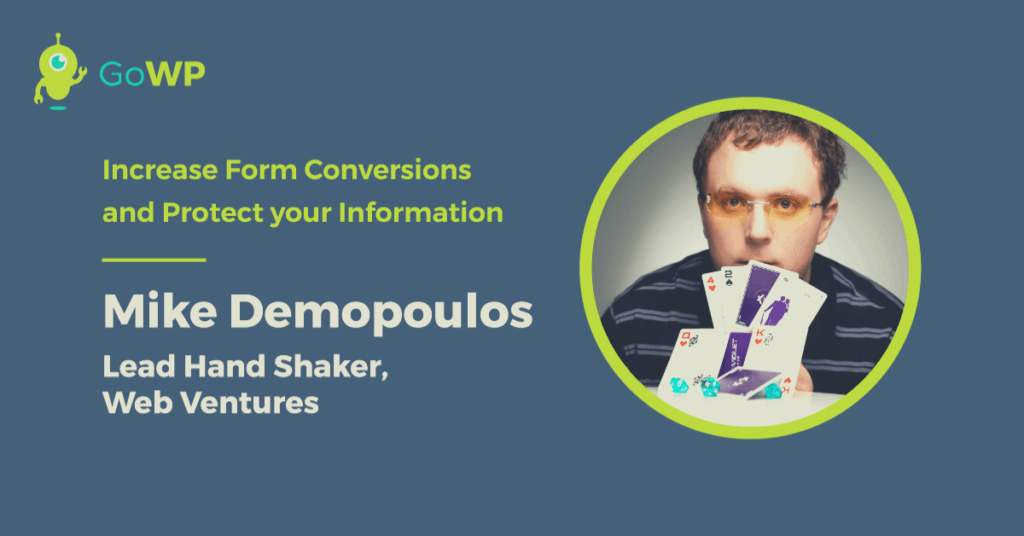 Increase Form Conversions and Protect your Information
Everyone has a form, right? What do you use the form for? Contact forms, job applications, order forms? Is your data secure?
It is common knowledge you need to secure payment data but billions of rows of PPI (Personal Protected Information) are unencrypted in WordPress sites.
How can you protect your users?
Mike Demo of WebVentures.io hosts the GoWP webinar about how to protect yourself (and your clients!) and other tips to increase form conversions.
You'll also learn:
How forms save data in a database

Ways to secure form data

Clear text vs encryption

A quick overview of data laws (from a non-attorney)

…and more! r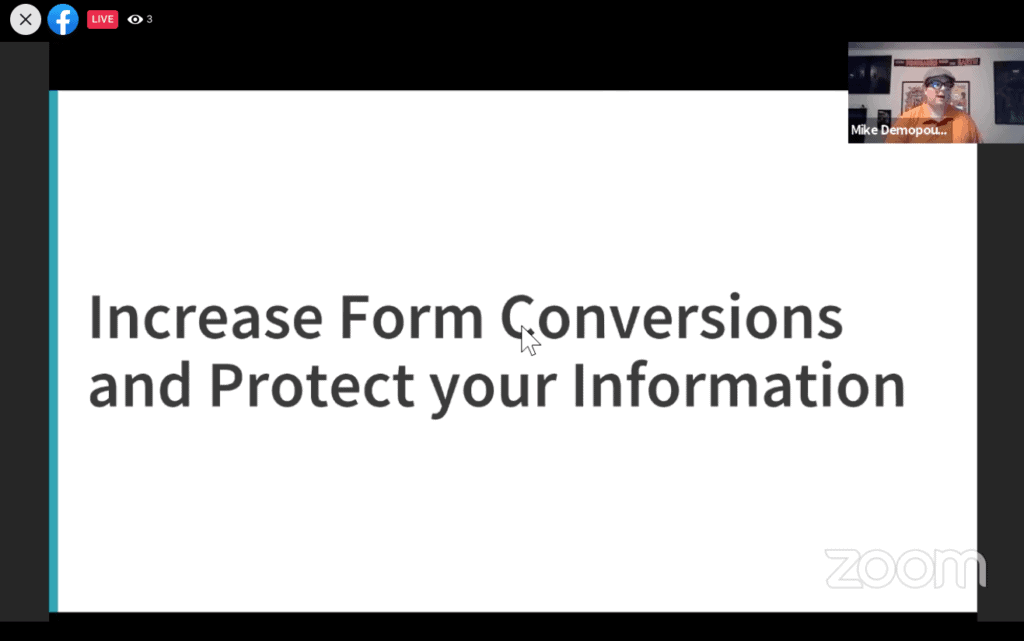 If you didn't catch the webinar, we wanted to make sure it was available for you – there are some gems in here for form conversion and safety all agency owners should know. Here's a quick breakdown.
Mike reviews the forms use cases like documents, onboarding forms, legal, contracts, applications, support, personal docs. There are a lot of forms that require data that should be secure! So how does WordPress use your data? Mike reviews this and explains what you need as a responsible website owner.
Demo's Responsible Web Ownership Pyramid
Mike recommends these core WordPress services to your website. He has a long list of recommendations for each: updates, backups, security, and help with integrations like email and forms!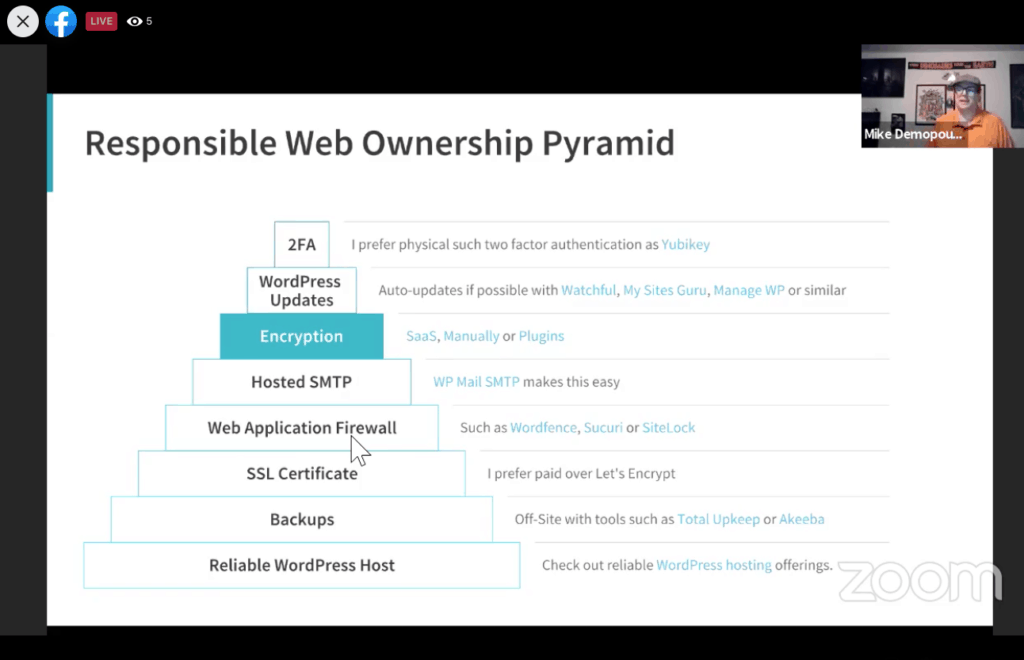 Ways to Encrypt your Form Data
Encrypting your form data should be at the top of your list if you'd like to keep your WordPress forms safe. Mike recommends to use a SaaS, get professional help, or download the right WordPress plugins. Demo gave a shout out to the GoWP Dedicated Developer service!
Quick Form Tips and Offers/Discounts
Demo helps us to not blame the plugins! We may just be using them wrong. If you need help, think about outsourcing to a professional to make sure your forms are safe and secure. 
Remember, even a phone number being entered in a contact form can expose your data. Security is your responsibility! 
Lastly, Demo's pro tip – you are only as secure as your server. Do your research and be sure to have a secure hosting partner. Mike recommends so many resources – it's hard to keep up! Tune in to the webinar for all of his recommended partners and services. 
Check out the webinar for the long list of Demo's recommended resources! 
A Bit About Mike Demo
Mike "Demo" Demopoulos, lead hand shaker at WebVentures.io, is a lover of open source first, specific tools later. Because of this, he speaks at Ignite! Conferences, Meetups, WordCamps, Joomla! Events, and more. As a helpful person, he gladly contributes to Open Source projects in any capacity necessary. Believing there are too many Mikes in the world, he prefers to go by Demo.
Demo spent years building a strong client base in the financial and insurance industries. He uses that background to speak on various topics including WordPress, Joomla!, A/B testing content, streamlining your workflow, and depositing your profit. We all like profit.
Aligned with his mission to empower WordPress businesses, Mike is now the Lead Hand Shaker at WebVentures.io. Their approach to venture capital is unique and founder-focused. As a community evangelist for BoldGrid, Demo openly shares his business acumen and marketing insight to empower members of the community.
When he's not spending time with his wife Kayla, you may find Demo at a Disney Theme park, collecting artwork, hanging out with his dog B'Elanna, or inviting groups to Tiki Bars.
Ask Demo what his favorite Tiki bar is on Twitter at @MPMike.
Do you want to be updated on the next GoWP webinar or workshop? Join the GoWP newsletter for new events like webinars, workshops, as well as Niche Agency Owner Facebook group roundups!