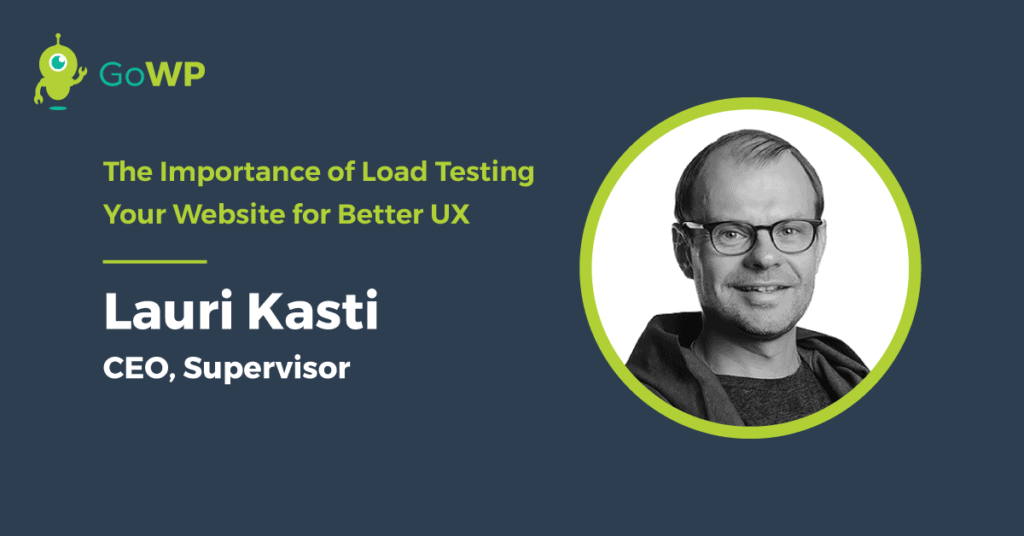 The Importance of Load Testing Your Website for Better UX
Join Lauri Kasti, founder of Supervisor.com, as we discuss the importance of load testing your website.
There are some great tools out there to help increase page speed. The problem is that they will tell you nothing about what happens when your websites get more users. Your users don't care how many requests per second a site can handle if the user experience is slow and page load time is more than 3 seconds.
In this webinar, you'll learn:
Why the way you're currently testing your page speed may be useless.
How load testing and page speed impacts the user experience.
Why it's essential to load test your site with concurrent users.
Why it's important to test your site with actual traffic.
How Supervisor runs real browsers that perform actions on your site as users would
…And much more!
The last thing you want is your site to slow down and cause users to abandon it right when your marketing efforts pay off.
We also save time at the end for Q&A with Lauri.
Lauri breaks down the importance of creating the script for load testing. There are a lot of tools you can use and he reviews a few. One of those is Supervisor.com which allows you to leverage the power of its AI-powered bots to control your web browsers and help you with load testing. 
‍
These are trusted and monitored robots that behave like humans, for instance, clicking through the links, scrolling pages, and adding products to a shopping cart.
You will learn important KPIs about your website's user experience and get essential insights on making it faster. 
‍
Lauri tells us how fast your pages load under peak user loads and gives tips on how to make it faster. 
Supervisor.com webinar resources:
A Bit About Lauri Kasti
Lauri founded Supervisor.com in 2018 after observing how impossible it was to get an answer to the most simple question, "How many real visitors can a customer's website handle?"
Prior to Supervisor, Lauri built Planeetta Internet, a premier hosting company in Finland. He grew Planeeta over the years to be a market leader in Finland with 50,000+ customers. In August 2019, the hosting company was acquired by Loopia Group.
We hope you enjoyed this GoWP webinar on load testing!
Do you want to be updated on the next GoWP webinar or workshop? Join the GoWP newsletter for new events like webinars, workshops, as well as Niche Agency Owner Facebook group roundups!
Have you joined the GoWP newsletter yet?
Join thousands of agency owners and get access to our webinars, workshops, guides, templates, and giveaways delivered to your inbox.
Interested in partnering with GoWP? We want to meet you!
Create a free partner account with GoWP and get free access to resources that will help you grow your agency. The GoWP Knowledgebase offers lead magnets, landing page templates, and more!
Learn from workshops, webinars, and exclusive interviews from the experts – and join in on a little Happiness Hour fun in the Niche Agency Owners Facebook Group, a highly vetted community of agency owners.