FREE WEBINAR presented by GoWP
Live: October 6th at 12:30 PM ET
How To Use Omnichannel Marketing To Drive Customer Retention
The Director of Content at Omnisend, Greg Zakowicz, shares the power of omnichannel marketing and the relationships it builds on the next GoWP webinar. 
Space is limited, register now!
The power of omnichannel marketing and how to truly build a scalable relationship with your clients.
Greg walks us through the journey of email marketing and the power of using all your channels. He will teach us how to build scalable relationships and have more meaningful conversations across more channels.
In this webinar, you'll learn:
Why the journey is much more than email
What channels you can use to increase loyalty and retention
How to build a 1-1 relationship at scale by leveraging more conversational channels
…and more!
Don't worry! We will save time at the end for Q&A.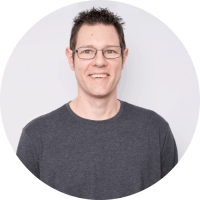 Greg Zakowicz, Director of Content at Omnisend, has nearly 15 years of experience in email, mobile, and social media marketing. His retail subject matter expertise stems from his experience consulting retailers, including numerous Internet Retailer Top 1000 clients, with an in-depth analysis of their marketing programs.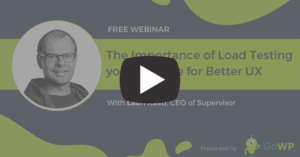 Join Lauri Kasti, CEO of Supervisor, as he discusses the importance of load testing your website for better UX.
Watch webinar »