FREE WEBINAR presented by GoWP
Live: August 19th at 12:30 PM ET
Creating a Nonstop Lead Generation Process for Your Agency
Join Lee Goff, the founder of Marketing Agency Coach, as he teaches you through how to create a lead generation process for your agency that will proves successful. 
Space is limited, register now!
Creating a Nonstop Lead Generation Process for Your Agency
Whether you are just starting out or are pivoting your lead generation process, your agency needs this webinar! Lee Goff, founder of Marketing Agency Coach and author of Agency Success Roadmap teaches us the way to build a lead generation process that will bring in leads nonstop.
In this webinar, you'll learn:
How to solve specific problems with your lead magnets  
How to create agile lead management
How to set up a lead harvesting CTA management system 
Tips on eliminating follow up failure 
How to track and automate your lead sources for future success
…and more!
Don't worry! We will save time at the end for Q&A.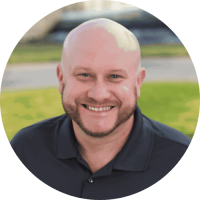 Lee Goff, Founder of Marketing Agency Coach
After spending 13 years founding, building, scaling, retiring from and then successfully exiting his digital agency, Lee, mastered a system that delivered results for agencies. Lee founded Marketing Agency Coach and is the author of Agency Success Roadmap.
Regardless of what type of services you offer or niche you serve, if you follow the steps in this webinar, your agency will run smoother, it will generate higher profits, and it will allow you to delegate with confidence while spending time with friends or family.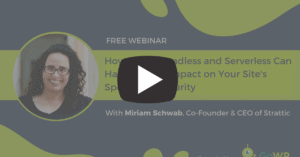 Join Miriam Schwab, Co-Founder and CEO of Strattic, as she teaches you how going headless and serverless can have a major impact on your site's speed and security.
Watch webinar »