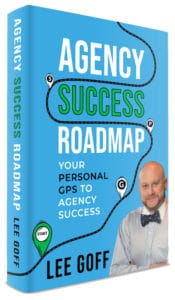 GoWP presents
The Agency Success Roadmap Webinar Series
A 2019 monthly webinar series to help you grow your agency!
We'll cover a new topic each month giving you actionable ideas to bust out of stagnant growth and get your agency running like a well-oiled machine.
Sign up below for the next free webinar in the series and we'll keep you in the loop so you don't miss out on any of the upcoming topics!
Sign up here to get monthly reminders of the next webinar and a link to register:
While building his agency, Lee would have given almost anything for information like this. A roadmap that could provide the exact path to grow his agency faster, with more efficiency and less stress. Plus be able to run it in a way that did not require everything to be tethered to the agency owner.
After spending 13 years founding, building, scaling, retiring from and then successfully exiting his digital agency, Lee, along with two full-time employees, did vast amounts of research and testing on exactly what tools, templates and system delivered results for all agencies. From there they stress-tested all programs with real-world agencies across the world.
Now, you get to reap the rewards of his experience and their blood, sweat, and tears.
Regardless of what type of services you offer or niche you serve, if you follow the steps in this webinar, your agency will run smoother, it will generate higher profits, and it will allow you to delegate with confidence while spending time with friends or family.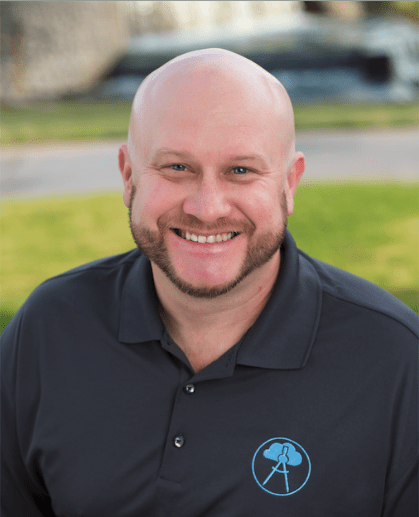 The 10 Step Process to Finding your Agency's Niche and Accelerating Growth
LIVE: January 30 12:30 ET / 11:30 CT
Why is it such a big deal to find your niche? Lee Goff will explain his 10-step niche down process in this webinar and explain why it's critical to niche down ASAP.
Finding a niche accelerates your growth, improves your quality of work and makes your prices more competitive.
Productization: 6 Systems you Have to Get in Place to Productize your Agency
LIVE: February 27 12:30 ET / 11:30 CT
Learn how to create a value-based pricing model that allows you to hand off projects with confidence. You can trust the client will predictably and reliably get exactly what they paid for.
In this webinar, Lee will demonstrate his Legos Productization Pricing Model.
He will show you exactly how to get systems in place that allow you to increase profit by 30-50% and dominate your niche with proven products that deliver overwhelming value to your clients.
Close More Deals by Optimizing your Proposal Delivery System
LIVE: March 27 12:30 ET / 11:30 CT
Stop wasting precious hours creating proposals that don't get results! You'll learn, step-by-step, how to create a streamlined proposal template and delivery system.
Lee's approach to delivering proposals and closing deals has been proven time and again, with some clients closing $500k in residual contracts by sending proposals that took less than 5 minutes to create! 
Nail your Elevator Pitch and Sales Deck to Lock Down Prospect Engagement
LIVE: April 24 12:30 ET / 11:30 CT
Learn exactly how to craft an elevator pitch and sales deck that make an impact! After this webinar, you'll have a simple process to put into practice that allows you to streamline and scale your agency's sale capabilities
How to Generate More Leads and Move them Down the Pipeline
LIVE: May 29 12:30 ET / 11:30 CT
In this webinar you'll learn Lee's 100% guaranteed method to drive new business in the door. The previous episodes have paved the way to generate sales, now it's time to drive up revenue!
Lee will explain how to get targeted leads and qualify them using your elevator pitch, sales deck and products. Time to take some action!
How to Build Long Term, Profitable Traffic Sources
LIVE: June 26 12:30 ET / 11:30 CT
Lee will dive deep into various methods of developing long term, profitable  traffic to your business. He'll go over his POP framework — Pay now traffic, Ongoing effort traffic and Pay later traffic, as well as guerrilla marketing warfare and the top 30 traffic generation sources. Then he'll break down how you can pick the best option for your agency.
Lead Harvesting: Say Goodbye to the Peaks and Valleys of Lead Generation
LIVE: July 31 12:30 ET / 11:30 CT
Discover the tricks to permanently fix the "How do I get new leads?" conundrum!
Lee calls his proven process Lead Harvesting and if you can get it right, you'll have a consistent stream ready-to-buy leads for your agency.
How to Tackle Project Management Like a Boss
LIVE: August 28 12:30 ET / 11:30 CT
You'll learn the 8-step project management system that is guaranteed to eliminate scope creep and set the proper expectations every time! 
In this webinar, we'll go over 5 legal agreements, the 8-step system mentioned above , scope doc templates and much more!
Eliminate Follow-Up Failure by Automating your Sales and Marketing
LIVE: September 25 12:30 ET / 11:30 CT
Learn the exact steps you need to take to create a world-class automated sales and marketing system, complete with the KPI dashboards you'll need to get in place for a predictable and reliable sales machine. It's time to take your sales to the next level!
The Big Three Key Performance Indicators of Success
LIVE: October 30 12:30 ET / 11:30 CT
In order to be sure you are guiding your agency in the right direction for long term success, there are certain things you need to track. In this webinar, Lee will go over the big three KPIs every agency must know to be successful!
How to Position your Brand and Increase your Pricing
LIVE: November 26 12:30 ET / 11:30 CT
Lee will go over the top positioning elements you need to get in place for your agency to increase pricing by at least 20%. Sound good?
There are some elements you can control and some you cannot. Don't miss this webinar to find out how to accelerate your brand positioning and speed up your time to close numbers.
LIVE: December 18 12:30 ET / 11:30 CT
Lee will dig deep into the 3 M's of pricing and discuss how the 6 different pricing types can be applied to your agency.