Webinar previously recorded September 18, 2019 — 5 pm ET
Automate Your Business for Fast Growth and More Time ​
Join James Rose, founder of Content Snare, as he explains how to reduce human error and get more done in less time.
In agency life, everyone is always talking about how busy they are. Sometimes that's a good thing, except when a lot of that time is spent doing things that they didn't have to do.
There are so many things which can be automated, but most people just don't know where to start. That makes sense because the possibilities are practically endless, and that's overwhelming.
In this webinar, James will provide some real-world examples for agencies that can be implemented right away.
You'll also learn how to:
Identify what you should automate in your business
Explore Zapier to discover what is possible
Generate ideas for automation
Once you've managed to learn automation and set it up, the benefits are clear.
It helps reduce human error and allows you to get more done in less time!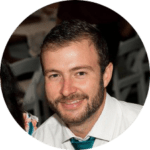 James started Aktura in 2010 as a single product SEO software company. In 2013 he decided to try his hand at web design.
Over the next few years, many websites were built and through this process of live, learn, do better, James has become a resource for developing processes that just work better.