Webinar previously recorded August 5, 2020 — 12:30pm ET
How Going Headless and Serverless Can Have a Major Impact on Your Site's Speed and Security
Join Miriam Schwab, Co-Founder and CEO of Strattic, as she teaches you how going headless and serverless can have a major impact on your site's speed and security.
How Going Headless and Serverless Can Have a Major Impact on Your Site's Speed and Security
WordPress has been around for seventeen years and is still going strong. There are many new and exciting innovations around building and powering modern WP sites that bring WordPress into the present and future of the Internet, and a particularly strong trend is headless and static sites.
You may have heard about headless and static, but it might seem like a) we're going back to 2001 and b) this approach can't work with WordPress, which is a very dynamic system.
In this talk, you'll learn…
What "headless" and "static" mean and why are web developers excited about it.
How this approach to building WordPress sites make them faster, more secure and more scalable.
If it's complicated to build WordPress websites this way.
If it's hard to maintain and manage headless and static WordPress sites.
How to learn more about headless and static sites.
…and much more!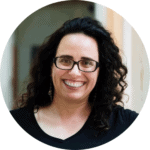 Over the past 12 years, Miriam founded and built a leading global open-source web development company, taught herself how to code and became one of the top thought leaders and influencers within the Israeli startup and open-source spaces.