Webinar previously recorded June 10, 2020 — 1:00pm ET
How to Sell Recurring Revenue Services
Join Mike Killen, founder of Sell Your Service, as he shows us how to sell recurring revenue services successfully to your clients and have them love you for it!
Selling a service as a recurring revenue may seem like an impossible dream. News flash! Customers WANT a recurring revenue product! Mike Killen is an expert at selling services and he is going to show you how you can get your clients more time back per month. 
How can you get clients to give you money every single month with services?
In this webinar, Mike will cover everything you need to know to start selling services and making recurring revenue monthly.
You'll also learn:
How to price out your services.
How to pitch your services to your clients. 
What features to include when selling your services. 
How to show the value of a subscription-based service. 
How to upsell your services in the future. 
How to answer frequently asked questions about selling your services. 
Don't worry! We'll save time at the end for Q&A.
Save your spot today!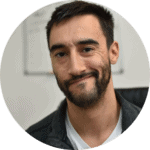 Mike Killen is the founder of Sell Your Service. He gives marketing funnel agencies the confidence to create multiple scalable streams of income, to free them from the crushing constraints of the traditional out-dated agency model.
Mike is the best selling author of From Single To Scale, Universe Fuel and Five Figure Funnels. He believes that most people's problems stem from a lack of confidence and he's looking to change that.