Webinar previously recorded July 27, 2021 — 12:30pm ET
How To Sell Virtual Summits as a Service
Join Jan Koch of Virtual Summit Mastery to learn how selling virtual summits to your target audience can unlock a new revenue stream for your agency.
In this webinar, we'll talk about...
Virtual summits are here to stay, even with in-person events coming back. As a web design or marketing agency, they present a great service you can sell to your clients to help them generate thousands of targeted leads, build thought leadership, and increase cash flow.
You can offer them a turn-key service for their own virtual summit. You build the website, handle marketing, and help with organization – all your client has to do is to record the sessions. Running a summit as a service presents you with various upsell opportunities to earn recurring revenue, which we'll go over in this webinar.
In this webinar, you'll learn:
Packaging a virtual summit into a repeatable service your team can execute without your involvement


Pitching the virtual summit to your customers and overcoming their objections


Delivering the service by following the proven 7-step VSM process that generated hundreds of thousands of leads and millions in revenue for VSM students in 2020
Bonus content:
Free speaker outreach tracking sheet ($99 value)


Free 20m coaching call with Jan to see if selling summits is a good fit for your agency
And stick around for the Q&A at the end!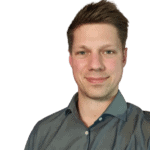 Jan Koch runs Virtual Summit Mastery and enjoys connecting with people and building an audience globally. He has been hosting summits since 2015 and loves speaking with his attendees through live video streams.