Webinar previously recorded August 20, 2019 — 12:30pm ET
Discover the Importance of Privacy Policies and How They Can Increase Your Recurring Revenue
Join Hans Skillrud and Donata Kalnenaite, founders of Termageddon, as they teach you how to showcase the importance of privacy policies and sell them to clients.
When you build websites for clients, chances are you're including a contact form that collects a name, email and maybe even a phone number. That means you are helping clients collect what's called personally identifiable information and many states are now regulating the use of this information by requiring websites to have an up-to-date Privacy Policy. In fact, over the next six months, two new laws go into effect that you need to be ready for. Join us for this webinar and be prepared!
In this webinar, Hans and Donata will teach you the following:
What websites need a Privacy Policy and why.
Why you should educate your clients about this and protect your agency.
How to make recurring revenue by teaching your clients about the importance of Privacy Policies.
Sales tools that take the guesswork out of how to educate your clients on these topics.
Termageddon is a service that automatically updates policies every time the laws change. This includes Privacy Policy, Terms and Conditions, Disclaimer, and End User License Agreement. 
With Termageddon:
Web agencies get a free set of auto-updating policies.
If you like the product you can resell or refer the program and make more recurring revenue.
Protect your agency, protect your clients and increase your recurring revenue!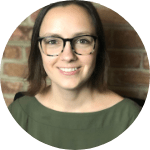 DONATA KALNENAITE
President, Termageddon
Donata Kalnenaite is the President of Termageddon and the engineer behind the policy questions and text. She is a licensed attorney and a Certified Information Privacy Professional. She holds courses at the Illinois State Bar Association about General Data Protection Regulation, teaching other attorneys on what Privacy Policies should contain.
In her free time, Donata enjoys bee keeping, hunting for morel mushrooms and walks with her fiancé and two dogs.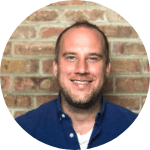 HANS SKILLRUD
Vice President, Termageddon
Hans Skillrud is the Vice President of Termageddon, overseeing sales and marketing. Hans ran a 12-person web design agency in downtown Chicago for 7 years, and sold it in March of 2019 to focus all of his attention on Termageddon. 
In his free-time, Hans enjoys history, philosophy, reading, and drinking whiskey with friends. He also enjoys bee keeping, hunting for morel mushrooms and walks with his fiancée and two dogs.