Webinar previously recorded March 17, 2020 — 12:30pm ET
How to Speed Up Your Web Design Process
Join Anthony Tran, Director of Marketing at Beaver Builder, as he explains how you can give your web design process a power boost!
Running an agency is hard work! Anything you can do to streamline the processes you put in place can make or break your ability to complete a project on a deadline.
We're thrilled to host Anthony Tran as he teaches us all about efficiency when it comes to website buildouts. Anthony is the Director of Marketing at the incredibly popular page builder Beaver Builder, so he knows a thing or two about building websites. 
In this webinar, Anthony will give you the know-how to put your buildout process on cruise control.
You'll learn:
Productivity hacks
How to use and create templates
How to standardize buildouts
…And so much more!
Once you've managed to streamline your web design process, you'll be ready to devote your time to growing your agency!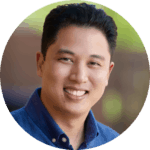 ANTHONY TRAN
Director of Marketing, Beaver Builder
Anthony Tran is the lead marketing strategist for Beaver Builder.
He started a WordPress design agency that's been running since 2013, now managed by his wife Linh.
The thing he loves most about his job is being able to help other entrepreneurs achieve their goals, and show them how to grow their business.