Have you ever browsed a WordPress site and wondered what theme or plugins are being used? You can always view the page source to try and piece it together but it's much easier using the online tools BuiltWith and WPThemeDetector.
BuiltWith shows the underlying technologies used by a site and also has a ton of useful data to see how technology trends are changing.
For example, if you use the tool for GoWP.com, you'll see the details about our server, datacenter, registrar, email provider, content management system and many of the plugins that we use:
See the full results here: http://builtwith.com/www.www.gowp.com
Our custom theme is not listed but if you search my demo site, you'll see that it's using the Twenty Twelve theme. You can also click any of the technologies to view detailed stats and trends. Click WordPress 4.0 in the report to see how many sites are using the most recent version of WP. Then look at a chart showing WordPress' market share compared to other content management systems. Be careful, you can spend hours looking through all of the interesting data.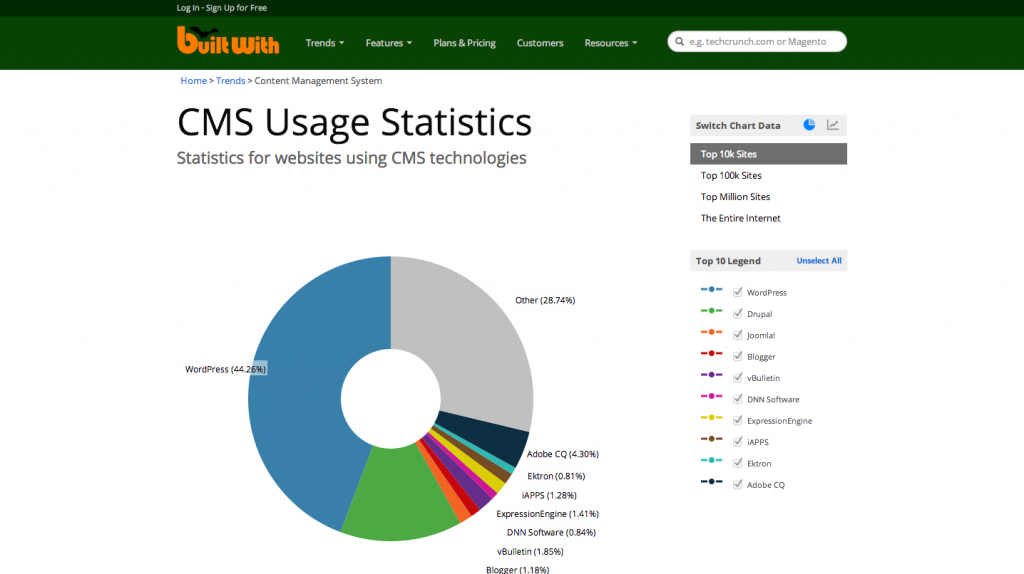 Another tool we use to find the theme and plugins used on a site is WPThemeDetector. If you search GoWP.com, you'll see that it gives the details about our custom theme and shows the author. It also lists 6 of the plugins we use, shows whether they are free or premium and provides a download link which is very useful: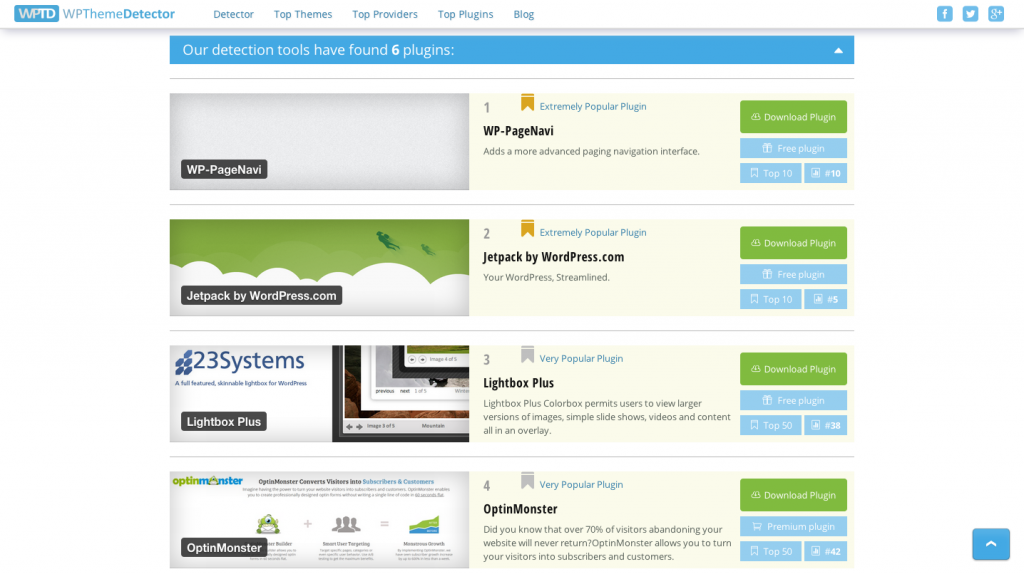 WPThemeDetector also lists the most popular themes, plugins and providers detected by their tool.
Hopefully, this will save you time as you research themes and plugins. Are there any other tools you use? Let us know in the comments below.